Expert IBM Server Maintenance Services
Top Gun is a trusted partner for businesses seeking reliable IBM server maintenance, providing expert solutions that keep their infrastructure running at optimal levels. Our commitment to excellence has earned us a reputation as a leading provider of data center solutions.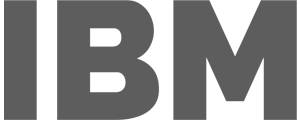 IBM Servers Supported
At Top Gun, we believe in setting sky-high requirements and expectations when it comes to server support. We are dedicated to providing our clients with the highest caliber of infrastructure and maintenance support for their mission-critical operations.
Our team of expert engineers possesses the skills and expertise necessary to be recognized as "Top Guns" in the tech world. We specialize in IBM server maintenance and support for enterprise-critical servers within data centers, and have been internationally recognized for our exceptional performance in this area.
Since 2007, we have been pushing the limits of what is possible in IBM server maintenance and support. Our services include 4-hour delivery of vital spare parts, 24/7 availability, and comprehensive break/fix support. We understand that our clients' operations cannot afford any downtime, and we are committed to providing the fastest and most effective support possible.
We believe that our success is built on the success of our clients. That's why we are dedicated to providing the highest level of service and expertise in IBM server maintenance and support. Let us help you reach new heights in your infrastructure and maintenance support, and ensure the success of your mission-critical operations.
IBM pSeries
IBM p595 (9119)
IBM p570 (9117)
IBM p560 (8234)
IBM p550 (8204)
IBM p520 (8203)
IBM iSeries AS/400
AS/400 150 / 220
AS/400 170 / 270
IBM i595
IBM i575
IBM i570
IBM i560
IBM i550
IBM i520
IBM BladeCenter
BladeCenter E
BladeCenter H
BladeCenter S
Power System Models Supported
IBM Power9
Power S914
Power S922
Power S924
Power H922
Power H924
Power L922
Power E950
Power E980
Power AC922
IBM Power8
Power S812
Power S814
Power S822
Power S824
Power S812L
Power S822L
Power S824L
Power E850C
Power E870C
Power E880C
IBM Power7
Power 710
Power 720
Power 730
Power 740
Power 750
Power 760
Power 770
Power 780
Power 795
Around the clock, global technical support and maintenance service for all your IBM servers.
Total network downtime can have a devastating impact on a business. Repair costs along with lost data, sales revenue, staff productivity, consumer confidence and shareholder trust all add up.
IBM servers continue to support the needs of essential businesses and large corporations with business-critical technology that accelerates business innovation. Top Gun's IBM hardware server maintenance agreements provide extensive break/fix support and call-home monitoring.
Reduce downtime with more rapid, standardized hardware support level agreements (SLA)
When enterprises need 4-hour service delivery, 24/7 availability, and extended break/fix support that isn't available anywhere else, they turn to Top Gun for a future-thinking support provider prepared to meet today's opportunities and tomorrow's innovations. Skip the call queues, triage escalation flow and be connected directly to a L3 engineer through our dedicated IBM hardware support number provided exclusively for clients.
Learn more about the future of third-party maintenance and what the industry's most advanced engineering company can do for your IBM server deployments by setting up a free consultation today.
Supporting an optimized IT infrastructure and saving IT staff time
TPM 2.0 provides optimized delivery and support to fulfill our response-level guarantees. All IBM support cases emphasize enhanced call ownership and priority call handling as well as prioritized problem diagnosis. Our professional and knowledgeable service team is available to solve your technical issues with direct phone number support access, resulting in optimized IT staff utilization.
WHY
CHOOSE
TOP GUN FOR IBM Server MAINTENANCE The backbone of our ticketing, incident and asset management field service capabilities. Top Gun L3 IBM Server technical support engineers are the best in the industry. Our engineer-staffed service network is located throughout the World, providing 24/7 support.
ACCOMMODATING

.

CUSTOMIZED

. TOP LEVEL SUPPORT
Top Gun focuses on business outcomes that leverage our deep technical expertise to help clients achieve more benefits—including enabling employees, improving service levels, and delivering game‑changing economics.
IBM SERVER MAINTENANCE FAQ
THE TOP GUN DIFFERENCE.
Powered by ServiceNow, Top Gun Technology provides TPM 2.0™ maintenance services that are uniquely designed to deliver the highest quality of infrastructure support for mission critical operations.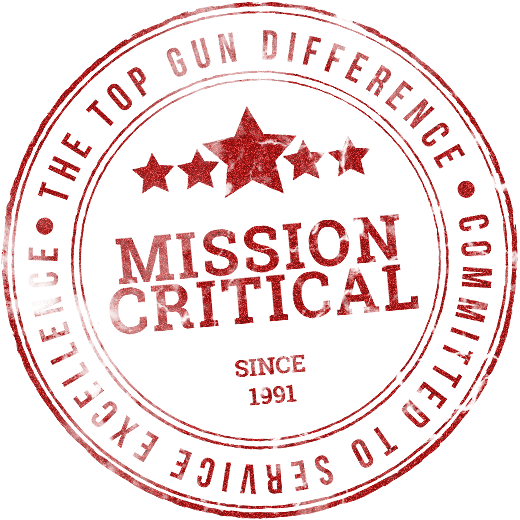 Let's Talk Mission Critical Support
As a Top Gun client, you'll notice a superior level of commitment and personalized support – day or night – from the most experienced technical engineering team in the industry. Proven. Trusted. Reliable