Managed Onsite Service Programs
Top Gun Technology's Managed Onsite Service Programs offer physical infrastructure services, allowing internal IT teams to focus on strategic projects while Top Gun's experts handle routine tasks as a natural extension of your organization's IT.
Managed Onsite Services Overview
As many organizations push to modernize, next-gen initiatives become your IT team's primary focus and other physical tasks/routines are no longer able to command the attention or focus that's necessary.
Top Gun Technology provides a portfolio of physical infrastructure services, including Managed Onsite Service Programs, with an emphasis on physical servers, storage and networking hardware – from the data center to your network's edge. By leveraging highly trained and skilled technical experts to perform a variety of infrastructure support tasks, your internal team can remain focused on more strategic IT projects.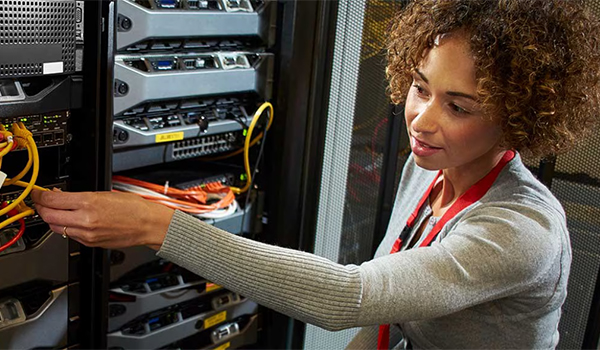 Your Top Gun team delivers in accordance to your internal procedures and becomes a natural extension of your own IT organization.
With optimized access to onsite, dispatched and/or remote technical experts, Top Gun ensures that your routine tasks are performed reliably, within a highly managed delivery program that's specifically designed to consistently achieve your internal service level agreements. Proven, Trusted and Reliable SM.
Managed Onsite
Service Highlights
Tailored, outcome-based programs
Economic models that align with your OpEx structure
Multi-OEM expertise on mission-critical servers, storage and network assets
Adherence to your operational runbook
Work tracked within ServiceNow® or your ITSM system
Service assurance and governance reviews
Ongoing process and procedural improvements
Dedicated onsite or dispatched technicians
Vetted and trusted technicians, available with local language support
Multiple levels of expertise perfectly matched to tasks, urgency and workloads
Gain Efficiencies
 with IT Enablement Services from Top Gun
As a 20+ year provider of hardware and software support, Top Gun's trusted and highly skilled technical staff provide required delivery of installs, moves, additions and changes, spanning the breadth and geographic distribution of your mission-critical infrastructure.
Going beyond a traditional IMAC or Smart Hands service, Top Gun's onsite services are delivered within a formalized program, so that your operational tasks become manageable with a dedicated service assurance team that achieves your desired outcomes and required timelines.
Focused

on Value Creation
Accelerate strategic initiatives by offloading routine tasks
Pay for only what you need, where and when you need it
Gain visibility to data center and network edge activities
Fully tailored and managed program delivery
Opt-in access to 7×24 backline L3 engineering support
Agile program that easily adapts to your operation
Natural extension to Top Gun's infrastructure maintenance and IT enablement services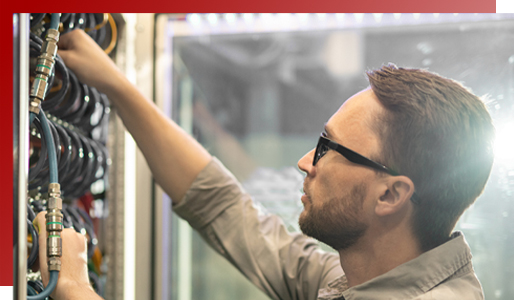 Optimizing
Your Onsite Technical Operations
Your Top Gun team focuses on service outcomes by continually seeking efficiencies within your daily operational runbook. Performing under the OverWatchSM digital framework, your physical tasks and events can be scheduled, monitored, and tracked on a 7x24x365 basis.
For assets under Top Gun's hardware maintenance, your system alerts can trigger actions that prevent disruption. By combining routine maintenance with problem avoidance measures, you'll operate at peak performance and resiliency.
Enhanced Value with IT Enablement Solutions & Hardware Maintenance
Get the most value from your Managed Onsite Service Programs by engaging Top Gun to help you accelerate other IT asset lifecycle projects or transformational business initiatives. Whether a need for IT Asset Disposition, hardware maintenance or site audit services, Top Gun is a natural extension to your team. As a multi-platform global services provider, Top Gun is your single partner for all of your mission-critical technologies.
THE TOP GUN DIFFERENCE.
Powered by ServiceNow, Top Gun Technology provides TPM 2.0 maintenance services that are uniquely designed to deliver the highest quality of infrastructure support for mission critical operations.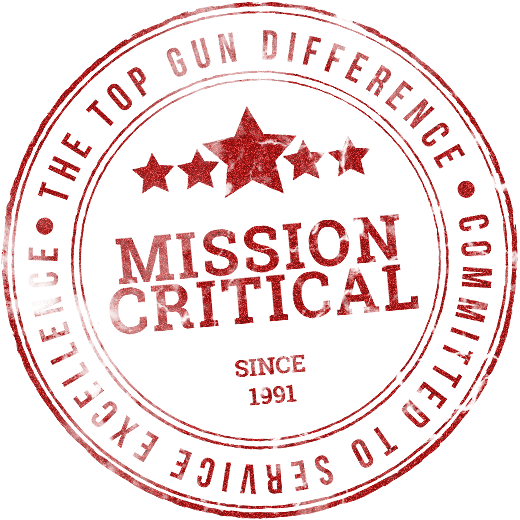 Let's Talk IT Services & Support
As a Top Gun client, you'll notice a superior level of commitment and personalized support – day or night – from the most experienced technical engineering team in the industry. Proven. Trusted. Reliable.SM