IBM SERIAL NUMBER LOOKUP
Prior to requesting an quote, we suggest performing a warranty check through IBM. Determine the date your hardware still has current maintenance and avoid unnecessary costs when evaluating your equipment.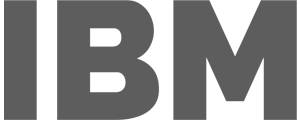 Checking Your Warranty For IBM Hardware
Search for your warranty by machine type or serial number using your IBMid on IBM's warranty lookup here.
IBM End of Life vs End of Service Life (EOL vs EOSL)
IBM End-of-life (EOL) indicates that IBM will no longer sell the hardware for that system, market, or update equipment after a certain date. Whereas, End of Service Life (EOSL) means the hardware has been off the market for a few years and now it is not offered any additional software, hardware or warranty service through IBM.
Looking up a IBM warranty by Serial Number
Step 1: Have your IBM serial number and machine number readily available.
You can find these located on the back or bottom of the machine.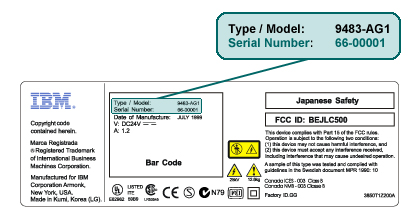 Step 2:
Visit
https://www.ibm.com/support/home/warranty-lookup
This website will help you determine your device's warranty status, service upgrades, and post-warranty maintenance options.
Locate the "View Your Cases" or "Open a Case" section.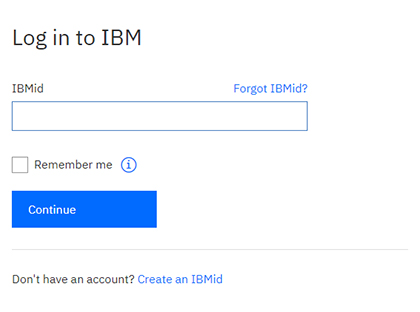 Step 3: Have your IBMid credentials ready, you need these prior to looking-up your warranty.
If it has been a while since you have logged, your IBMid is likely in the form of an email address.  If you need direct assistance recovering your IBMid, please contact your IBMid help desk at [email protected]
If you have forgot your IBMid, you can reset your password.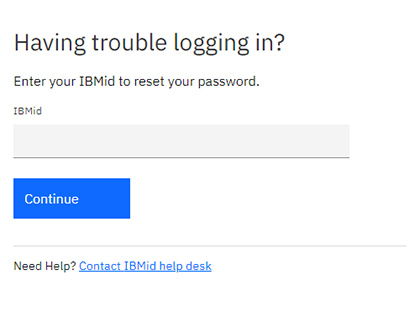 Step 4: Enter your machine type, and serial number, and hit submit.
Step 5: Have you checked your warranty status and now have all the information?
Send us this information and let us know how long you want to maintain your equipment.
Top Gun Technology provides business and organizations robust and agile solutions that can help you deliver more services faster and more efficiently, and enable real-time insight. Call-home monitoring, software problem determination, and comprehensive break/fix services are available for a multitude of IBM platforms.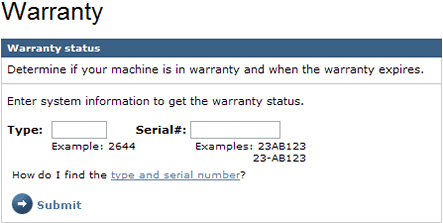 ACCOMMODATING

.

CUSTOMIZED

. TOP LEVEL SUPPORT
Top Gun focuses on business outcomes that leverage our deep technical expertise to help clients achieve more benefits—including enabling employees, improving service levels, and delivering game‑changing economics.
IBM Serial Number Lookup FAQ
Every IBM machine manufactured is assigned a machine type and a model type. These will be in a format: xxxx-yyy. The the x's represent the machine type, and the y's are the model type. This number should be on a sticker that is usually located on the front or bottom of the machine.
Warranty documentation and the IBM Statement of Limited Warranty is packaged with each machine. The warranty and service information contains information on your warranty coverage, warranty service type, service level and length.
THE TOP GUN DIFFERENCE.
Powered by ServiceNow, Top Gun Technology provides TPM 2.0™ maintenance services that are uniquely designed to deliver the highest quality of infrastructure support for mission critical operations.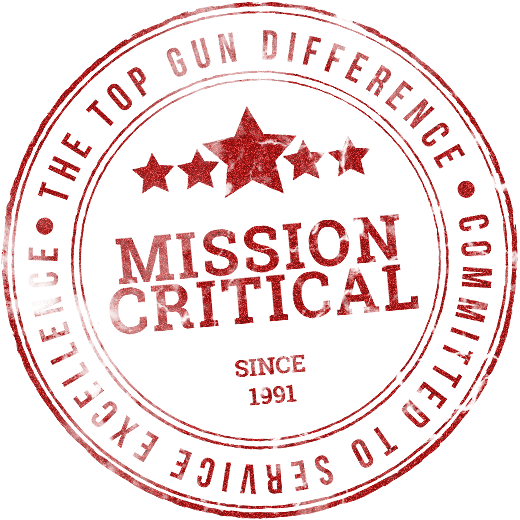 Let's Talk End of Life Solutions
Top Gun will provide customized hardware solutions designed to meet your technical and financial requirements allowing you to extend the support cycle and maximize the value of your hardware for products manufactured.