IBM Z MAINTENANCE
Top Gun Technology's hardware support of the zSeries product line includes call home, microcode updates, and all hardware break/fix from a labor and parts perspective. Businesses small and large turn to Top Gun to keep their IBM Z infrastructure running at peak performance.
IBM Z SUPPORTED
In the IBM world, engineers possessing the skills capable of the highest expertise are recognized as "top guns." Top Gun is internationally recognized as a top performer for IBM Z maintenance and support for enterprise-critical hardware within the data center.  Top Gun maintenance support for IBM Z helps you avoid problems before they happen. Our highly skilled IBM Z engineers act as an extension of your IT staff, problems are resolved quickly, improving your system availability, and productivity.
Our TPM 2.0 support model is designed to provide you with more efficient and robust support to help expedite your resolution time and maintain higher systems availability. Top Gun offers unmatched levels of expertise supporting IBM Z in the market, and extensive support experience up to the z14-ZR1.
| z14-ZR1 | z14 | z13s | z13 |
| --- | --- | --- | --- |
| zEC12 | zBC12 | z196 | z114 |
| z10-EC | z10-BC | z9-EC | z9-BC |
| z990 | z890 | z900 | z800 |
zSERIES MCLs
Top Gun works directly with IBM's Technical Support Management Office in Poughkeepsie, NY for zSeries MCL SUL releases. This allows us to receive important alerts on MCL updates as they are announced by IBM. Top Gun will then order the MCLs and Hyper MCLs from the TSMO through their approved ordering process. Top Gun will test those updates in our lab environment and create a revision delta document that details the differences between releases. We review that documentation with the client and in collaboration determine which updates are applicable to the environment before ordering and scheduling the update for the machines. Once scheduled, our field engineer will come onsite with the new code and apply it to the client's HMCs and CPCs.
CALL HOME
Top Gun has developed a proprietary call home tool. As part of the onboarding process, we will set up the existing HMCs to send alerts to Top Gun. Details provided by the alerts include:
Client Name and Location
Machine type, model number, and serial number
Error information with FRU level details
Part Number, part location, FRU probability

WHY
CHOOSE
TOP GUN FOR IBM Z MAINTENANCE The backbone of our ticketing, incident and asset management field service capabilities. Top Gun L3 IBM Z technical support engineers are the best in the industry. Our engineer-staffed service network is located throughout the World, providing 24/7 support.
ACCOMMODATING

.

CUSTOMIZED

. TOP LEVEL SUPPORT
Top Gun focuses on business outcomes that leverage our deep technical expertise to help clients achieve more benefits—including enabling employees, improving service levels, and delivering game‑changing economics.
THE TOP GUN DIFFERENCE.
Powered by ServiceNow, Top Gun Technology provides TPM 2.0™ maintenance services that are uniquely designed to deliver the highest quality of infrastructure support for mission critical operations.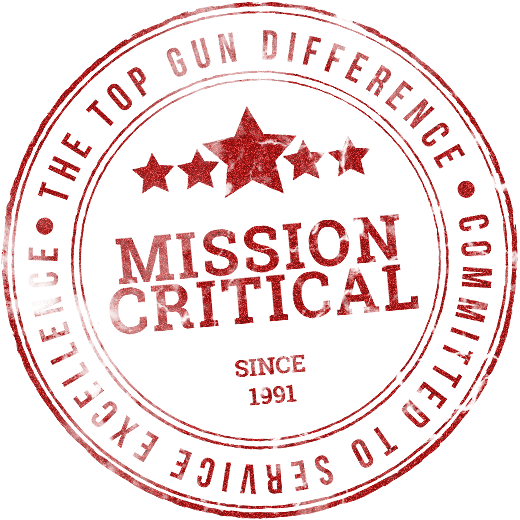 Let's Talk Mission Critical Support
As a Top Gun client, you'll notice a superior level of commitment and personalized support – day or night – from the most experienced technical engineering team in the industry. Proven. Trusted. Reliable