Professional Services
IT services designed to support and extend the life cycle of your IT environment. We do the onerous day-to-day tasks that can have IT teams preoccupied, so they can focus on enterprise strategies.
TOP GUN IT SERVICES
Your enterprise is different and so are your system and data center requirements. You need a partner who can offer custom IT assistance to optimize your company's IT approach.
Top Gun's exceptional service options for managing server, storage, and network IT infrastructure allow IT units to scale and resource their organizations efficiently. From assessment to disposition, Top Gun's team of highly-trained and certified engineers can help facilitate stable data center relocations, migrations, implementations, and more.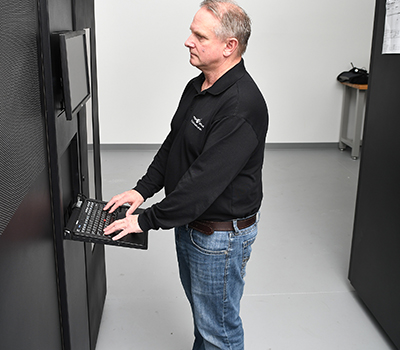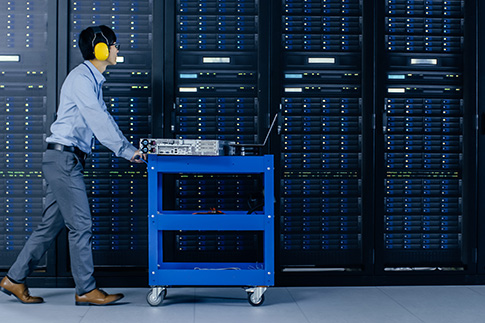 DATA CENTER RELOCATION
Complete, end-to-end relocations, including consulting, project management, planning, secure transportation, de-install and reinstall services. Data Center Relocation services are designed for scalability that can flex to handle simple rack moves on up to complex relocations and consolidations.
MANAGED ONSITE SERVICES
Top Gun Technology provides a portfolio of physical infrastructure services, including Managed Onsite Service Programs, with an emphasis on physical servers, storage and networking hardware – from the data center to your network's edge. By leveraging highly trained and skilled technical experts to perform a variety of infrastructure support tasks, your internal team can remain focused on more strategic IT projects.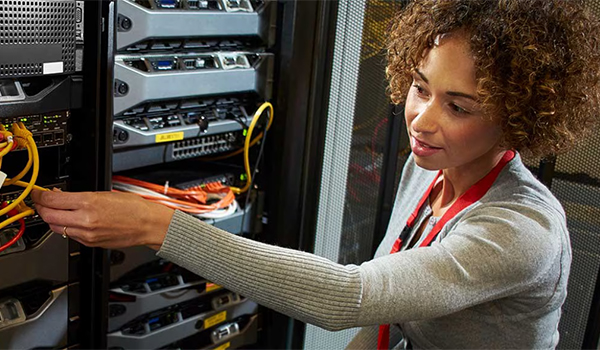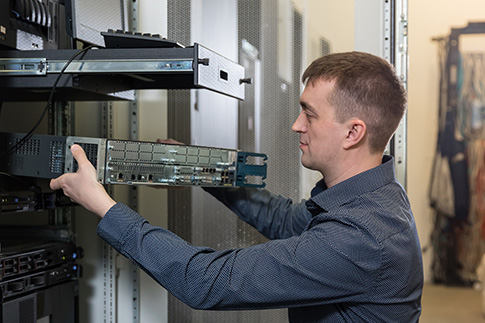 IT ASSET DISPOSITION
Assets can get old but still hold residual value. In other instances, there is no marketplace value at all. Regardless, when you have the hardware to be decommissioned, we can help. Whether your needs require DoD erasure through complete disposition or asset valuation, erasure, and resale support, we can help every step of the way – making it simple without any compromise to security.
TRUEVIEW℠ PLANNING
Top Gun Technology's TrueView offers an unbiased risk assessment for each type of device in your IT environment. Our data-driven evaluation compares the risks of using an independent maintenance provider versus the continued use of OEM support.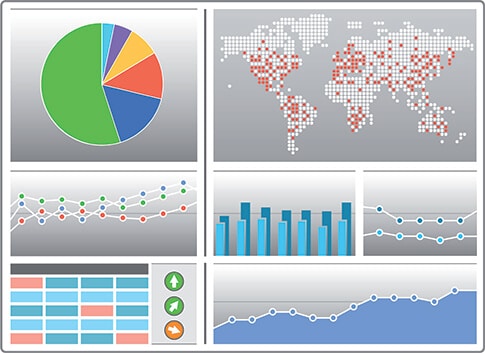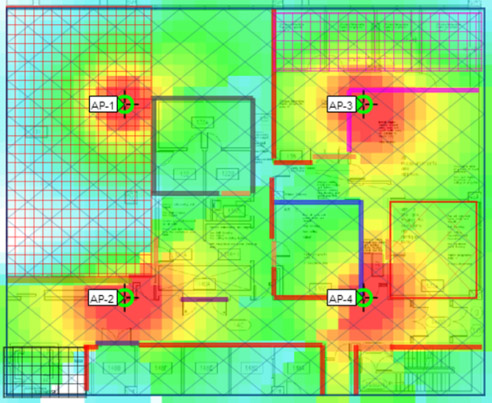 WIRELESS SURVEY
Wi-Fi connectivity is critical for supporting business operation applications and systems in warehouses, offices, hospitality, and mission-critical environments. Top Gun Technology's practice of experienced project managers, engineers and architects consultatively build an end-to-end solution that allow you to adapt and thrive in today's dynamic environment.​
THE TOP GUN DIFFERENCE.
Powered by ServiceNow, Top Gun Technology provides TPM 2.0 maintenance services that are uniquely designed to deliver the highest quality of infrastructure support for mission critical operations.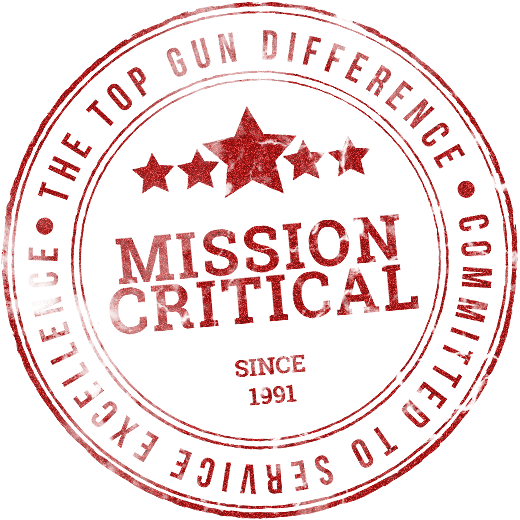 Let's Talk IT Services & Support
As a Top Gun client, you'll notice a superior level of commitment and personalized support – day or night – from the most experienced technical engineering team in the industry. Proven. Trusted. Reliable.SM