LENOVO SERVER SUPPORT
Exploring a new way to take control of your Lenovo server support for your enterprise? Small, midsize, and enterprise-wide infrastructures require partners with the abilities, experience, and foresight to handle your existing needs while ensuring you are prepared to meet the challenges ahead—which is where we come in.

ADVANCED LENOVO MAINTENANCE SUPPORT
As IT budgets contract and your in-house IT team struggles to keep up with the increasing demands of your fast-growing organization, you are tasked with reducing complexity, decreasing operational costs, and finding ways to increase efficiency. Increasing flexibility while reducing expenditures is becoming an increasingly difficult task.
Turn to Top Gun Mission Critical Support™ as your guide to effective in-house IT support and cost management. Our service offers a tailored package of support services that include proactive maintenance, rapid response to unexpected downtime, and dedicated account management.
Experience the best support in the industry with direct access to elite engineers who provide 24×7 unscripted advanced hardware and remedial software support. Top Gun's Advanced L3 Engineering teams provide end-to-end case management for faster first-time resolutions for more complex issues.
Our technical support features allow you to manage all your post-warranty hardware across platforms and generations through one call and maintenance agreement. Top Gun possesses the technical support expertise required to deploy and support complex solutions involving your out-of-warranty Lenovo x86 servers, storage, and networking.
A hands-on approach, proactive monitoring, and robust toolsets provide the high level of security you need to ensure day-to-day operations can continue. Our highly skilled technicians will support your systems, reduce downtime, and ensure the ongoing continuity of your business.
Businesses rely on Top Gun to keep their infrastructure running smoothly, and our direct access to unmatched L3 engineering expertise is a powerful asset that keeps our client's hardware productive.
TPM 2.0™ ensures consistency, accountability, and visibility to your technical support. As a Top Gun client, you receive access to repair services and ServiceNow ticketing, incident, and asset management access that far exceed what is available on the marketplace today. Technical account managers will work closely with you to manage your system downtime to an absolute minimum. That's the Top Gun difference.
Don't put your IT success in jeopardy. Stay up to speed with Top Gun.
Additional Lenovo Resources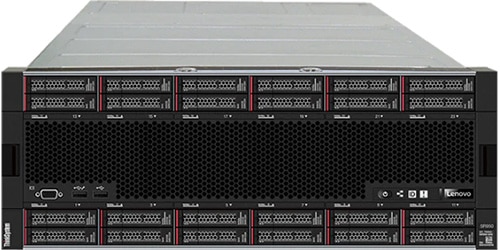 TAILORED THINKSERVER operations
Experience a new level of maintenance support for ThinkServer hardware. Direct access to world-class skilled Lenovo technicians, helping you improve the stability of your data center operations as your business embraces increasingly complex technologies. Let us make the most of your technology investment – and be free to focus on bigger goals that give your business a competitive edge.
ThinkServer Maintenance
Top Gun Technology's hardware support of the ThinkServer product line includes all hardware break/fix solutions, excluding firmware and software updates.
ThinkServer Models Supported
Rack
RD120, RD210
RD220, RD230, RD240
RD330, RD340, RD350
RD430, RD440, RD450
RD530, RD550
RD630, RD640, RD650
Tower
TD100, TD200, TD300
TS100, TS200, TS400, TS440
EXCEPTIONAL XSERIES MANAGEMENT
Your dedicated xSeries support team sees to it that you have the help you need when you need it. You'll have personalized attention and a knowledgeable partner, with support available whenever and wherever you need it. And, with same-day or next-business-day onsite service and dedicated parts available, we'll get you up and running fast — keeping downtime to an absolute minimum.
xSeries Models Supported
Top Gun Technology's hardware support of the xSeries product line includes all hardware break/fix solutions, excluding firmware and software updates.
Lenovo xSeries Support
3100, 3100 M3, 3100 M4, 3105
3200, 3200 M2, 3200 M3, 3250, 3250 M2, 3250 M3, 3250 M4
3300 M4, 3350
3400, 3400 M2, 3400 M3, 3450, 3455
3500, 3500 M2, 3500 M3, 3500 M4, 3550, 3550 M2, 3550 M3, 3550 M4
3610, 3620 M3, 3630 M3, 3650, 3650 M2, 3650 M3, 3650 M4, 3650 T, 3655, 3690 X5
3750, 3755, 3755 M3
3800, 3850, 3850 M2, 3850 X5
3950, 3950 E, 3950 M2, 3950 X5
Lenovo Legacy xSeries Support
100, 130, 135, 1350
200, 200VL, 205, 206, 206m, 220, 225, 226, 230, 232, 235, 236, 240, 250, 260
300, 305, 306, 306m, 325, 326, 326m, 330, 335, 340, 342, 343, 345, 346, 350, 360, 365, 366, 370, 380, 382
440, 445, 450, 455, 460
MXE 460
HC10, HS12, HS20, HS21, HS21 XM, HS22, HS22V, HS23, HS23E, HS40 HX5
JS12, JS20, JS21, JS22
LS20, LS21, LS22, LS41, LS42
QS20, QS21, QS22
WHY
CHOOSE
TOP GUN FOR Lenovo Server Support MAINTENANCE The backbone of our ticketing, incident and asset management field service capabilities. Top Gun L3 Lenovo Server Support technical support engineers are the best in the industry. Our engineer-staffed service network is located throughout the World, providing 24/7 support.
ACCOMMODATING

.

CUSTOMIZED

. TOP LEVEL SUPPORT
Top Gun focuses on business outcomes that leverage our deep technical expertise to help clients achieve more benefits—including enabling employees, improving service levels, and delivering game‑changing economics.
THE TOP GUN DIFFERENCE.
Powered by ServiceNow, Top Gun Technology provides TPM 2.0™ maintenance services that are uniquely designed to deliver the highest quality of infrastructure support for mission critical operations.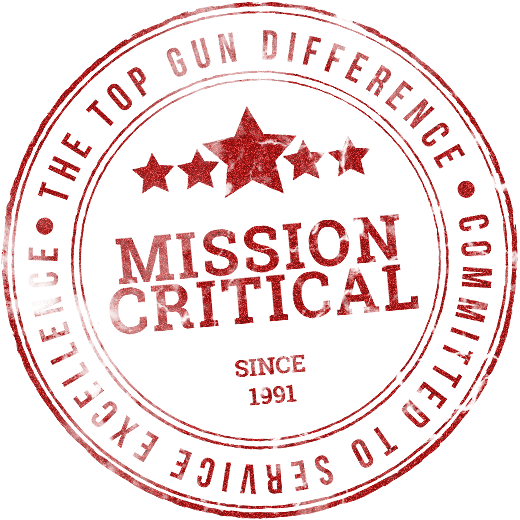 Let's Talk Mission Critical Support
As a Top Gun client, you'll notice a superior level of commitment and personalized support – day or night – from the most experienced technical engineering team in the industry. Proven. Trusted. Reliable