Guide to Lenovo Warranty Lookup and Serial Number Identification
Looking for a straightforward guide on how to check your Lenovo warranty status? You've landed in the right place. This article will walk you through finding your Lenovo device's serial number and checking the warranty status using different lookup methods.
Identifying Your Lenovo Serial Number
Your Lenovo product's serial number is key to accessing warranty information and third-party Lenovo server support services. Below are methods to identify your serial number based on your model and tools available.
ThinkSystem, ThinkSystem Storage, Lenovo Networking, ThinkAgile, ThinkServer, FlexSystem, SystemX:
For these system types, use the following tools, or consider third-party server maintenance.
Lenovo XClarity Administrator (LXCA): After logging into LXCA, navigate to the 'Servers' section from the Dashboard page. Click on your system to display its summary, including the machine type and serial number.
BIOS/UEFI for System X and ThinkServer: On system boot, press F1 to access BIOS/UEFI setup. The 'System Information' tab will reveal your machine type and serial number.
Advanced Settings Utility CLI for Windows (ASU): For Flex System Compute Nodes, System X Servers, NeXtScale Servers, and ThinkSystem (Except HR330A, HR350A, HR630X, HR650X), download the ASU tool from here, install it and use the provided command to display the system serial number.
ThinkServer System Manager (TSM): After logging into TSM, locate your serial number in the 'SYSTEM SUMMARY' block. It can also be found under 'System Inventory' > 'Product' section.
Checking Your Lenovo Warranty Status
After identifying your serial number, follow these steps to check your Lenovo device warranty status, or consider third-party maintenance options.
Go to Lenovo Data Center Support.
Click on 'Data Center' and scroll down to 'Popular Resources'.
Click 'Go to Lookup' under 'Warranty lookup'.
Select 'Serial Number', enter your serial number and click 'Submit'. The warranty lookup results for your serial number will be displayed.
You can also search by 'Contract ID' or 'Customer ID'. If you need these IDs, please contact your Lenovo Sales Representative.
Understanding Lenovo's Batch Warranty Lookup
In case you have multiple Lenovo products, or products nearing their end of service life, you can perform a batch warranty lookup using this tool. It allows you to upload up to 1000 product serial numbers at once.
Here are answers to some common questions related to batch warranty lookup:
How do I perform a batch warranty information query?
Use the batch query template, fill in the required details and upload the file.
I have more than 10 serial numbers. Can I upload all of these at one time?
Yes, you can upload up to 1000 serial numbers in one batch query.
What if the warranty information shows as blank on the results page?
This could be because your combination of Machine Type / Serial Number or IMEI was not found in Lenovo's database. Verify the details you've entered.
How do I download the query results for future reference?
On the results page, go to 'Export Results' and save the file in your preferred format.
What if the base warranty dates are wrong?
Contact Lenovo support via their 'Contact Us' page to rectify the issue.
Uploading Files to Lenovo Data Center Support
When troubleshooting an issue, you might need to send non-secure data to Lenovo support personnel. Collecting and sending in logs is a vital part of the problem determination process. Use the Lenovo Upload Tool to submit logs by following these steps:
Visit the Lenovo Log Upload Page.
Fill in the following information:

Case Number
Machine Type
Serial Number
Email Address

Click 'Browse' and select the files you wish to upload.
Agree to the Terms and Conditions, and then click 'Submit'.
Remember that the more information you supply, the easier it is to locate your uploaded files. Also, it is highly recommended that you enter your email address so support personnel can contact you if more information is needed.
Note: The following file types are NOT supported: com, exe, p7s, sh, cmd, bat, iso, rpm, deb, asp, aspx, pl, pm, cgi, js.
Once the files are uploaded, you will receive a success notice.
Registering for a Lenovo ID
In order to access certain services and benefits on Lenovo's website, you'll need to register for a Lenovo ID. Here's how:
Visit Lenovo Support.
Click 'My Account' in the top right corner, then 'Register'.
Enter your email address, which will be used as your account ID. Click 'Next'.
Fill in your details and complete the CAPTCHA verification. Click 'Next'.
You've now created a Lenovo ID! Check your email to verify your account.
Finding Serial Numbers for Lenovo ThinkSystem Storage Units
Whether you're using the Lenovo ThinkSystem Storage DM Series or the DE Series, you'll need to know the machine type and serial number for support purposes.
DM Series Units
There are three ways to find this information:
Physical Label: Look for a 2D chin label on the front of the unit, in the bottom right corner.
ThinkSystem System Manager (TSM): Login to TSM and navigate to 'Storage > Nodes' to view the system information.
Console: Connect to the cluster management IP address with an administrator privileged user and run the following command: "node run -node * sysconfig -a 0"
DE Series Units
There are two ways to find the machine type and serial number:
Physical Label: Look for a 2D chin label on the front of the unit, in the bottom right corner.
ThinkSystem System Manager (TSM): Login to TSM and navigate to 'Support > SUPPORT CENTER' to view the chassis serial information.
Knowing these numbers is key to getting the support you need for your Lenovo ThinkSystem Storage units.
Lenovo Serial Number Lookup FAQs
Refer to the aforementioned processes for warranty checks, repair status checks and for bulk warranty lookup needs.
To find more about Lenovo warranty policies and get the most out of your Lenovo product, visit the Lenovo Support Home page.
Understanding your Lenovo device's warranty status is essential in efficiently managing your Lenovo products and services. Always keep a track of your device's warranty status to avoid unexpected complications, and be aware of the end of service life for Lenovo products.
THE TOP GUN DIFFERENCE.
Powered by ServiceNow, Top Gun Technology provides TPM 2.0™ maintenance services that are uniquely designed to deliver the highest quality of infrastructure support for mission critical operations.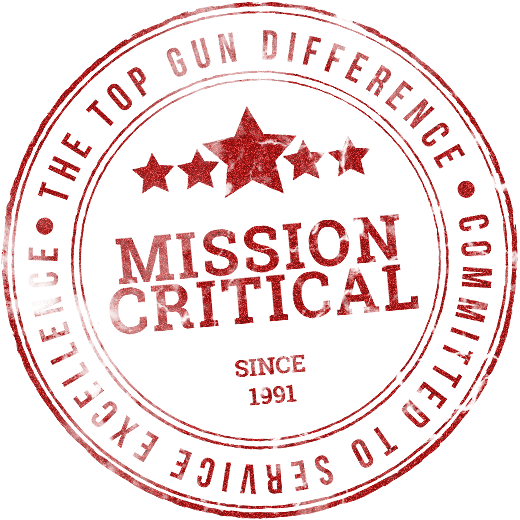 Let's Talk End of Life Solutions
Top Gun will provide customized hardware solutions designed to meet your technical and financial requirements allowing you to extend the support cycle and maximize the value of your hardware for products manufactured.