Dell Server Maintenance
Attain unparalleled flexibility, reliability, and efficiency through Dell server maintenance services provided by Top Gun Technology. Experience the liberty to concentrate on your core business, backed by the renowned support expertise and insights that have garnered Top Gun global recognition.

Dell Servers Supported
Renowned for excellence in Dell PowerEdge hardware, Top Gun is the preferred choice for Dell server support in data centers worldwide. Our foundation lies in exceptional engineering talent, cutting-edge service tools, and advanced analytics, elevating our performance to "Top Gun" status.
Top Gun's team of certified Level 3 engineers and expert technicians deliver innovative data center solutions that consistently ensure the highest quality of service across your entire enterprise. We take a comprehensive approach to address your specific Dell server needs, tailoring our maintenance solutions to your unique environment and business objectives. This empowers you to achieve efficient, high-performance computing well beyond any End-of-Service-Life (EOSL) date.
By simplifying Dell maintenance complexities and eliminating inefficiencies, we enable your existing infrastructure and business solutions to work harder for you. As a leading provider of Dell third party maintenance, we specialize in Dell EMC and PowerEdge servers. Our expertise in Dell equipment, parts, and Dell server hardware ensures that you receive the best possible service, whether it's maintenance, upgrades, or preventive hardware failure. Trust Top Gun to deliver unparalleled results for your data center needs.
Dell PowerEdge Blade Models Supported
Dell M Series
M600
M605
M610
M610x
M620
M630
Dell M Series
M600
M605
M610
M610x
M620
M630
Dell PowerEdge Rack Models Supported
PowerEdge 1-Socket
R200, R210, R220, R230
R300, R310, R320, R330
PowerEdge 2-Socket
R410, R415, R420, R430
R510, R515, R520, R530
R610, R620, R630
R700, R710, R715, R720, R720XD, R730, R730XD
PowerEdge 4-Socket
R805, R810, R815, R820, R830
R900, R905, R910, R920, R930
Additional Dell PowerEdge Models Supported
PowerEdge Tower
T100, T105, T110, T130
T300, T310, T320, T330
T400, T410, T420, T430
T605, T610, T620, T630
T710
PowerEdge Micro
C1100
C2100
C6100, C6105, C6145, C6220, C6320, C6400, C6420
MD3600F, MD3600I, MD3620F, MD3620I
C8000, C8220, C8220X
Additional Dell Resources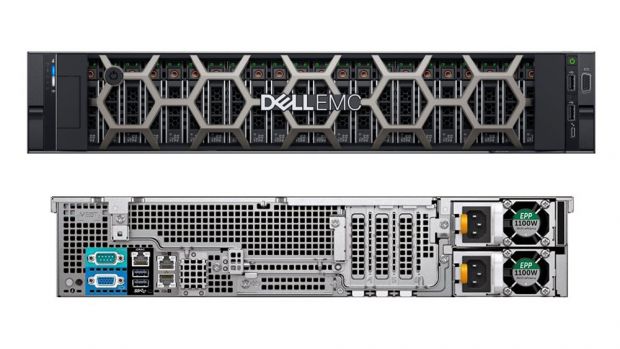 Unparalleled Dell Server Maintenance and Support Solutions
Dedicated to delivering tailored solutions for your unique needs in today's rapidly evolving technology landscape, Top Gun engineers utilize an unparalleled approach known as the Mission Critical Platform or TPM 2.0™. By conducting a comprehensive analysis of your Dell server system hardware, operating environment, hosts, workloads, configuration, performance, and capacity, we obtain a holistic view of the services and solutions necessary to elevate your performance.
Our Top Gun experts, qualified to work on Dell hardware, offer a wide array of professional services, including selecting the right equipment for your business requirements and providing guidance on downtime prevention. With certified engineers well-versed in OEM maintenance, our third party maintenance service ensures a seamless experience.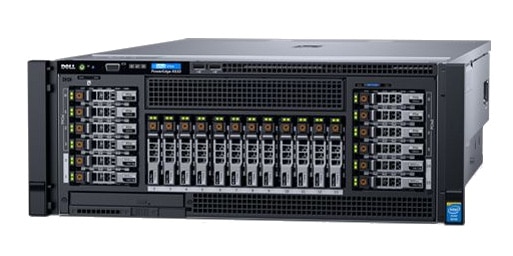 The TGT Mission Critical Platform promptly reviews incident and ticket data through our ServiceNow IT Service Management (ITSM) platform, assessing the migration of your infrastructure to a maintenance model that drives economic value without compromising engineering excellence. Our goal is to expand and enhance the value we deliver across your entire infrastructure.
Our Dell support encompasses legacy PowerEdge Blade, Rack, Tower, Micro, and Blade Center systems. Additionally, our expertise extends to other manufacturers' systems, enabling you to have a single point of contact for any server maintenance service or equipment needs. This streamlined approach simplifies partnerships and alleviates the stress of managing multiple vendors. Whether you require on-site technical services or remote assistance, our team is readily available to help under any circumstances.
By ensuring your business employs the most efficient server systems, we allow you to concentrate on your core objectives and customers while entrusting IT and server operations to our capable hands. Trust Top Gun for all your storage hardware and professional services requirements, and experience the benefits of partnering with a leader in the industry.
WHY
CHOOSE
TOP GUN FOR Dell Server MAINTENANCE The backbone of our ticketing, incident and asset management field service capabilities. Top Gun L3 Dell Server technical support engineers are the best in the industry. Our engineer-staffed service network is located throughout the World, providing 24/7 support.
ACCOMMODATING

.

CUSTOMIZED

. TOP LEVEL SUPPORT
Top Gun focuses on business outcomes that leverage our deep technical expertise to help clients achieve more benefits—including enabling employees, improving service levels, and delivering game‑changing economics.
Why clients prefer and keep choosing Top Gun Technology for their server maintenance.
At Top Gun, we engage with our clients to construct a solution focused on their corporate goals and technology objectives. We specialize in Mission Critical Services by delivering three business outcomes (1) Improved performance (2) Increased value (3) A better personal and digital experience
How Top Gun Technology's values align with your overall company mission
TGT's philosophy centers on transparency, and we believe as business and IT leaders you deserve to understand the "how" behind achieving mission critical stability. We built our company from the ground up upon the values of commitment, integrity, expertise, and being resolute. These values allow us to prioritize your needs and to keep them at the forefront of our vision. We operate with and value transparency and take pride in offering a service with the same quality of work and respect that we would want for ourselves.
Our commitment to performance for Dell Server Maintenance
Top Gun believes in working toward your goals, rather than just working for you. We take the time to learn who you are — your background, values, and mission — so that we can provide specialized services and solutions to your problems that go beyond the basic installation and fixes.
Technological systems, like Dell Servers, can be complex and confusing. Our mission critical governance structure is solely responsible for providing a superior client experience for your internal stakeholders. Through our rigorous optimization process, TGT is able to "light up" these services to provide fast and effective support for Dell systems.
As part of TGT's Mission Critical Platform, we implement a governance structure with the discipline to transition subsequent platforms (other servers, storage, network, and mainframe) swiftly.  We are committed to solving your problems and reducing your downtime, allowing you to simply work.
As you consider Third-Party Maintenance, we invite you to engage with TGT, call our references, tour our facilities and meet our L3 Technical teams. Seeing is believing. Witness the value and stability of the TGT Mission Critical Platform, TPM 2.0™.
THE TOP GUN DIFFERENCE.
Powered by ServiceNow, Top Gun Technology provides TPM 2.0™ maintenance services that are uniquely designed to deliver the highest quality of infrastructure support for mission critical operations.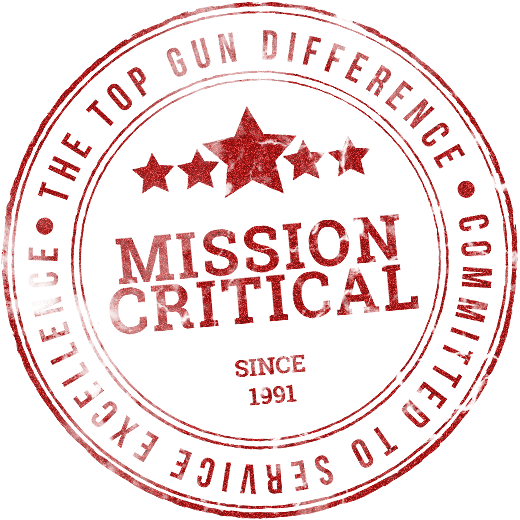 Let's Talk Mission Critical Support
As a Top Gun client, you'll notice a superior level of commitment and personalized support – day or night – from the most experienced technical engineering team in the industry. Proven. Trusted. Reliable