Hitachi Storage Maintenance & Support
Hitachi support maintenance services by Top Gun delivers the IT agility you need to maximize your Hitachi investments. World-class in-house Hitachi L3 Engineers maintain your data center in support of your hardware transformation. Partnering with Top Gun unlocks greater Hitachi storage flexibility, availability, and reduced IT density your enterprise requires.

Premium Support for Hitachi Storage
Our storage support services enable you to quickly and easily define the support you need for your infrastructure. To help you focus on operational opportunities, Top Gun offers multiple levels of Hitachi support services. You can combine multiple service levels, so you get what options work best for your business, all delivered over a single, consolidated channel.
Designed for the deployment you require: same-day, two-hour, four-hour, and next-day target response times. Our commitment is to continue identifying and deploying the right resources, practical strategies, and innovations to help you reach your technology goals. Global service centers are strategically located worldwide to ensure a Top Gun expert is always available to support your service contract 24/7.
Today's business success is unavoidably linked to IT performance. Top Gun Hitachi maintenance provides the infrastructure groundwork for a future-thinking enterprise prepared to meet today's opportunities and tomorrow's innovations.
Meeting this demand and ensuring success requires partnerships that provide end-to-end tailored support built on three pillars—reliability, scalability, and security.
Top Gun has you covered by delivering manageability, continuous computing superiority, and peace of mind access to unparalleled technical support infrastructure of people, parts, and technologies spanning the globe.
Additional Hitachi Resources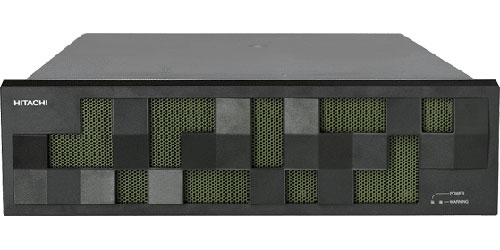 Improved Customer Support and Response
When you consider moving away from your current Hitachi support contract, you will immediately see how we are a superior option. With our agile support, live chat, and 24/7 technical support, we radically improve the time needed to find the correct information to resolve your issue and reduce your downtime.
Moving your Hitachi storage systems to a third-party storage maintenance provider allows you to spend more time focusing on your business and not worry about integration.
Our highly trained field engineers can be onsite within two hours with the parts and skills needed to resolve your issue quickly, efficiently, and cost-effectively.
Hitachi Support Matrix
Hitachi AMS
AMS200
AMS500
AMS1000
AMS2100
AMS2300
AMS2500
Hitachi HUS
HUS-100
HUS-130
HUS-150
HUS-VM
Hitachi RAID
USP
USP-VM
VSP
G1000
GXx00
Hitachi AMS Support
Enterprises thrive in today's digital economy by advancing your IT infrastructure to ensure it can handle data faster and more efficiently with Hitachi AMS hardware within the data center. Our Hitachi AMS support provides comprehensive break/fix support and software issue determination that enhances IT agility and improves customer satisfaction.
Hitachi HUS Support
Top Gun Technology partners with our Hitachi storage clients to create a solution focused on their Hitachi HUS maintenance goals. Our Hitachi HUS support provides comprehensive break/fix support, and software issue determination that improves reliability, effectiveness, and uptime of your HUS storage.
WHY
CHOOSE
TOP GUN FOR Hitachi Support MAINTENANCE The backbone of our ticketing, incident and asset management field service capabilities. Top Gun L3 Hitachi Support technical support engineers are the best in the industry. Our engineer-staffed service network is located throughout the World, providing 24/7 support.
ACCOMMODATING

.

CUSTOMIZED

. TOP LEVEL HITACHI SUPPORT
Our Hitachi maintenance contracts focus on business outcomes that leverage our deep technical expertise to help clients achieve more benefits—including enabling employees, improving service levels, and delivering game‑changing economics.
We understand the nuances of your industry. We offer you the right mix of support services to make your infrastructure more reliable, so you can get back to focusing on growing revenue and profit.
You + Our Local Experts = Results. Our solution includes a dedicated, on-site Level 3 engineer who is the point person for your Hitachi support needs. Our engineers are deeply experienced with Hitachi's product portfolio and are a call away – ready to understand your environment and help you meet your goals.
We make it easy for you to focus on your priorities. The two primary ways underperforming HDS support can derail your IT operations are through convoluted escalation procedures and unresponsive service.
Poorly managed HDS support can result in increased costs and lost opportunities. That's why it's so important to choose a team that is well suited to your business.
We give you the support you need to operate your EOSL system smoothly and efficiently and allow you to retain EOSL equipment for as long as it serves your needs.
Cut through the hype and bias. When you choose a 3rd party HDS maintenance provider, you'll get unbiased support and assessments to help you understand any issues you may be having with your existing setup. Our mission is to provide critical services and information well before they need to be implemented. Open communication will save your business time, money, and headaches.
THE TOP GUN DIFFERENCE.
Powered by ServiceNow, Top Gun Technology provides TPM 2.0™ maintenance services that are uniquely designed to deliver the highest quality of infrastructure support for mission critical operations.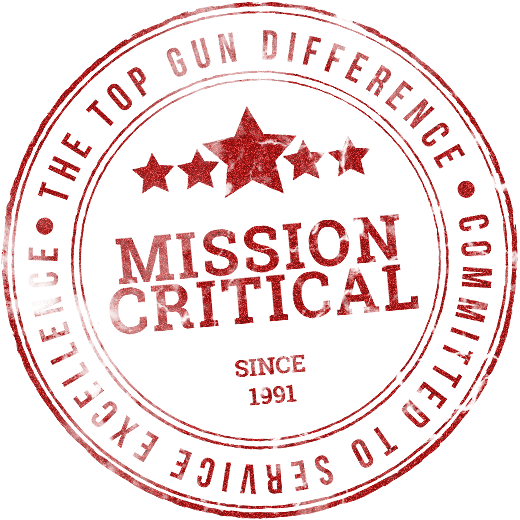 Let's Talk Mission Critical Support
As a Top Gun client, you'll notice a superior level of commitment and personalized support – day or night – from the most experienced technical engineering team in the industry. Proven. Trusted. Reliable