Wondering how to extend the support of your IT Infrastructure? Third-Party Maintenance (TPM) companies provide business leaders with an alternative option. The questions organizations are left dealing with include, which path is the right path, and which TPM can they truly trust to replace the OEM after the warranty expires?
In my 30 years of experience in this industry, I have witnessed dramatic changes over the past decade. The most significant change is that almost every hardware, leasing and niche IT company wants to now identify themselves as a TPM provider with a single threaded value proposition to save 40% – 80%.
In my opinion, leading with cost savings demeans TPM providers that invest heavily into delivering consistent service quality across multi-OEM, multi-platform environments. Efficiencies and value are brought to the market by performing maintenance services to these standards, which requires a world class technical infrastructure, engineering talent, systems and processes. Present and future clients of TPM services need to ask impactful questions that will help decipher which providers are true technical engineering companies capable of delivering Mission Critical Support Services across their entire IT infrastructure.
Digital Evolution – TPM 2.0™
Top Gun Technology (TGT) provides maintenance services to IT infrastructures all over the globe. Our company is built on a foundation of a world-class L3 technical team with Tier II Research and Development Facilities (RDF) and proven processes to deliver mission-critical support services across multi-OEM, multi-platform environments. We support Brocade, Cisco, Dell EMC, HPE, Hitachi, IBM, Lenovo, NetApp, SUN Oracle, as well as other manufacturers. Our approach to the marketplace is unmatched; we refer to it internally as our Mission Critical Platform, or TPM 2.0™.
TPM 2.0™ offers you an alternative from traditional TPM companies whose sole sales driver is savings, but who may lack the capabilities to thoroughly support your entire infrastructure.
At TGT, we engage with our clients to construct a solution focused on their corporate goals and technology objectives. We specialize in Mission Critical Services by delivering three business outcomes:
Improved performance
Increased value
A better personal and digital experience
To achieve these outcomes, TGT's entire business model is built on a Continuous Improvement Process (CIP). Driving down costs and improving performance is not mutually exclusive. We achieve CIP through an interactive partnership with you that leverages:
Time compression (inclusive of digital integration and automation)
Resource optimization (human capital, logistics and processes)
Business intelligence / analytics
System Stability Drives Business Availability
Our services drive system availability. Especially in big data environments, where storage and computing availability serve as the backbone of the business, stability is the requirement.
System availability drives our investment strategies which is a true differentiator compared to many others in the current TPM support services industry. More specifically, our investments have been and will remain 100% focused on TGT's Mission Critical Platform which include:
TGT-owned and operated Tier II Research and Development Facilities (RDF) providing L3 engineering with access to every current and future OEM infrastructure class, ranging from mainframe to midrange and x86, with complete multi-platform storage environments.
TGT developed technical processes and procedures for Mission Critical environments.
Significant investment in L3 job sharing capabilities to ignite global scale.
TGT's predictive remote service tools and processes.
The industry standard ServiceNow platform, which allows for seamless integration with your incident management systems.
Agile Data Center Support
Our commitment goes beyond our Mission Critical Platform for maintenance to include mission-critical data center support. Through a rigorous optimization process, TGT is able to "light up" these services:
Remote monitoring/Call Home/Incident management
Installations
De-installations
Remote hands (reboots, D/R testing, etc.)
Escorting other vendors (electricians, HVAC, etc.)
Upgrades (memory, disk expansion, etc.)
Asset identification (audit)
Mission Critical Platform – Defined
1. Implementing a mission-critical support platform that extends beyond support of the distributed compute environment and allows for storage, network, and mainframe systems to be added to the platform at the right time. The TGT platform yields significant economic gain while retaining continuity and consistency across your facilities. It consists of the following critical deliverables:
Spare parts inventory levels (with consideration of the disposition and disposal of aged infrastructure)
Incident and ticket data mining to proactively isolate system issues
Escalation management reporting
Vulnerability reviews to determine any security patches or bugs that need proactive remediation (working in partnership with your infrastructure teams)
Resident resources that are available during pre-determined windows/shifts and for on-demand requirements to provide incremental services during disaster recovery and business continuity testing, deployments, upgrades, and natural disasters.
2. Implementing a mission-critical governance structure that is solely responsible for providing a superior client experience for your internal stakeholders. As part of TGT's Mission Critical Platform, we implement a governance structure with the discipline to transition subsequent platforms (other servers, storage, network, and mainframe) swiftly. The initial governance structure includes (but is never limited to):
Establishing new Mission Critical Centers by working proactively with your internal resources.
Dedicated, on-site spare systems/parts for high severity incident/ticket types. There is no reason you should settle for just-in-time parts delivery for high-failure/non-redundant parts. TGT believes high-volume parts need to be as close as possible to your IT environment. Frankly, TGT would prefer to place high-failure parts on-site in a secure area wherever possible.
Assignment of primary and secondary field engineers to your locations, solely dedicated to supporting your mission-critical environment.
An assigned Engagement Manager, who is responsible for all aspects of technical execution and performance. This person will serve as your primary point of contact for all matters, including but not limited to: in-flight service activity updates, postmortem review and/or Root Cause Analysis (RCA), and steady-state support analyzing performance metrics via Quarterly Service Reviews (QSR).
An assigned Service Manager, who is responsible for all aspects of field engineering performance (training and proactive notification to the Engagement Manager of all and any improvements needed in the performance of field delivery).
An assigned L3 Engineering Manager, who is responsible for all aspects of advanced engineering for distributed, storage, network, and mainframe platforms.
An assigned Infrastructure Support Manager, who is responsible for assisting the Engagement Manager and client with objective expertise associated with upgrades, migrations, and dispositional architectural changes.
An assigned Executive Sponsor, who is responsible for opening and maintaining transparent levels of communication with you.
3. Implementing an economic value chain that proactively identifies strategies and methods with a rigor second to none. The TGT Mission Critical Platform immediately begins reviewing incident/ticket data through our ServiceNow IT Service Management (ITSM) platform for evaluation of migrating infrastructure to a maintenance model that continues to drive economic value while not impeding engineering excellence. Our desire is to build and extend our value across your infrastructure. We believe this is achieved through transparent communication.
TGT's philosophy centers on transparency, and we believe as business and IT leaders you deserve to understand the "how" behind achieving mission-critical stability.
It is important for the marketplace to understand that the maintenance industry is changing rapidly, and many of our clients have engaged with TGT to consider alternate views for supporting their data center and remote compute environments. The TGT Mission Critical Platform will implement service efficiencies which drive down expense year over year within your environment, regardless of the volume.
As you consider Third-Party Maintenance, we invite you to engage with TGT, call our references, tour our facilities and meet our L3 Technical teams. Seeing is believing. Witness the value and stability of the TGT Mission Critical Platform, TPM 2.0™.
Proven, Trusted, and Reliable.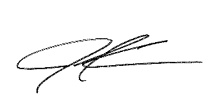 Joel Owens
CEO
Top Gun Technology, Inc.