HP-UX EOSL & SUPPORT OPTIONS
The tables on the following pages contain information about HP-UX 11i versions and lifecycles dates for HP 9000 and HPE Integrity servers. This tables covers all versions of HP-UX 11i currently supported. This is not an exhaustive document. Please check with your TGT Representative with any questions.
HP-UX VERSION MATRIX

| Release Version | Release Date | Off CPL | End of Support (HP9000) | End of Support (Integrity) |
| --- | --- | --- | --- | --- |
| HP-UX 11i v3 | 2/2007 | 12/31/2023 | 3/31/2021 | 12/31/2025 |
| HP-UX 11i v2 | 10/2003 | 12/31/2010 | 12/31/2023* | 12/31/2023* |
| HP-UX 11i v1 | 12/2000 | 12/31/2009 | 12/31/2023* | N/A |
| HP-UX 11i | 11/1997 | 3/31/2004 | 12/31/2006 | N/A |
| HP-UX 10.20 | 8/1996 | 6/30/2002 | 6/30/2003 | N/A |
*without HP sustained engineering
What does "HP support without sustaining engineering" mean?
HP Prior Software Version Support and HP Mature Software Product Support services without sustaining engineering are limited to the resources available in HP's global service delivery organization. Problems that cannot be resolved by the service delivery organization through providing advice or delivery of a commercially available software patch will be addressed via a workaround, where HP is able to make such a workaround available. Problems will not be escalated to an HP or third-party engineering group.
If you're seeking extended HP third party server maintenance or HP-UX Software support for your enterprise, Top Gun Technology is a proven, trusted, and reliable alternative to OEM maintenance solutions. Whether you have a small, midsize, or enterprise-wide infrastructure, our tailored maintenance services offer the flexibility and agility that OEMs cannot provide for your HP server equipment.
HP-UX SUPPORT LIFE-CYCLE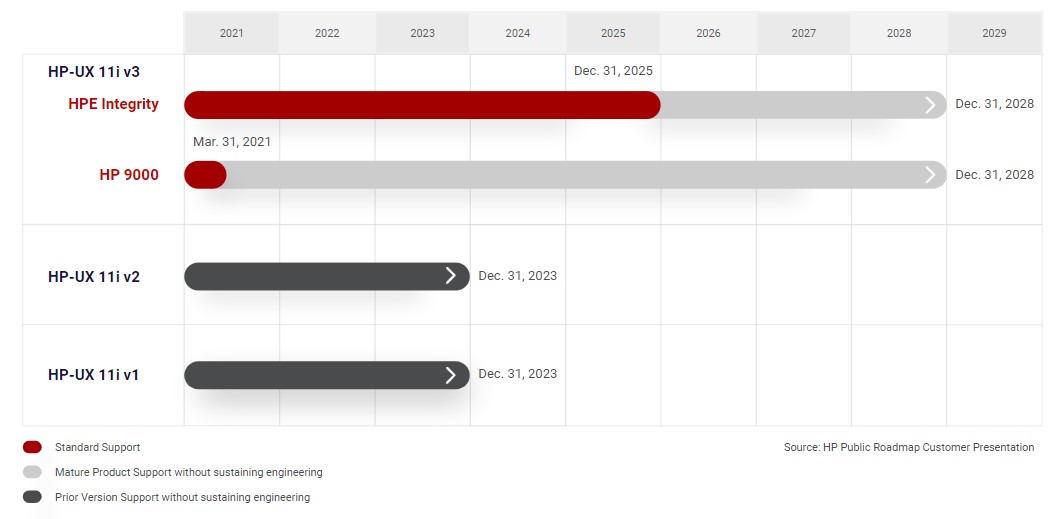 Source: HP Public Roadmap Customer Presentation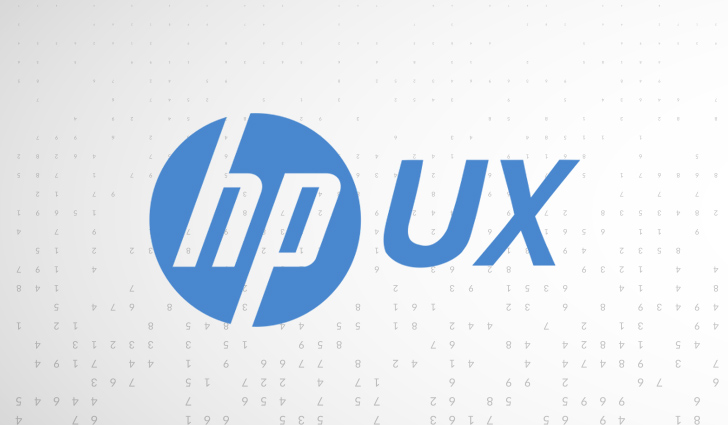 7 Ways to Identify HP-UX Risk
HP-UX is not dead, but it is clearly in the 'end of life' period. In recent years, HPE has made it increasingly clear that it will no longer offer mainstream support for HP-UX.
THE TOP GUN DIFFERENCE.
Powered by ServiceNow, Top Gun Technology provides TPM 2.0™ maintenance services that are uniquely designed to deliver the highest quality of infrastructure support for mission critical operations.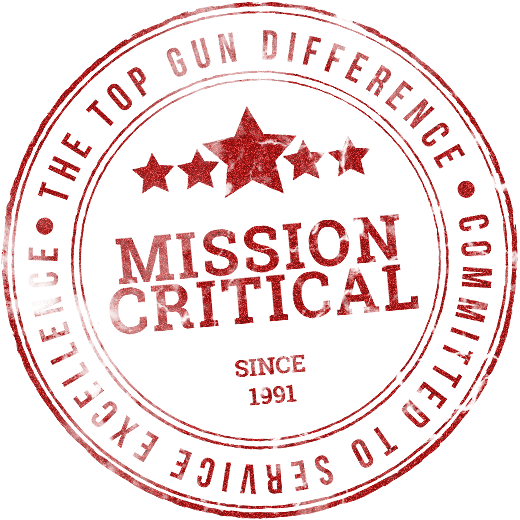 Let's Talk End of Life Solutions
Top Gun will provide customized hardware solutions designed to meet your technical and financial requirements allowing you to extend the support cycle and maximize the value of your hardware for products manufactured.