Transportation Industry Spotlight

Achieve Greater Mileage with Personalized IT Support Services
The transportation industry is undergoing massive changes as it attempts to achieve three primary objectives:
Electrification
Autonomous connected vehicles
On-demand mobilization.
Greater than ever before, Transportation Providers now need to streamline IT support operations as a means to gain speed and scale across their mission-critical infrastructure. Complicated by a large and diverse IT support vendor ecosystem, large transport providers find themselves navigating numerous vendor SLAs, often lacking the agility and efficiency required to meet their unique needs.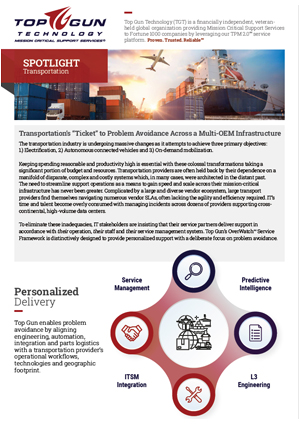 THE TOP GUN DIFFERENCE.
Powered by ServiceNow, Top Gun Technology provides TPM 2.0™ maintenance services that are uniquely designed to deliver the highest quality of infrastructure support for mission critical operations.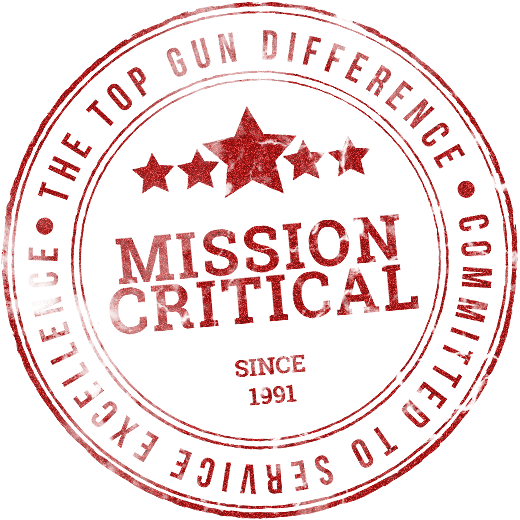 Let's Talk Mission Critical Support
As a Top Gun client, you'll notice a superior level of commitment and personalized support – day or night – from the most experienced technical engineering team in the industry. Proven. Trusted. Reliable