SERVICE DELIVERY MANAGER
We are currently seeking a highly experienced and skilled Service Delivery Manager (SDM). At Top Gun Technology the SDM focus on maintaining good relationships with our clients and improving the TGT's services to keep them satisfied.
OPPORTUNITY
Our SDM's have both technical and administrative roles where they help facilitate the resolution of technical problems, manage team performance, track finances and control the quality of service delivery. The high level of interaction with clients, employees and management along with the variety of skills required make being a service delivery manager a fit if you're an outgoing problem solver with customer service and management experience.
This role requires someone who can keep a positive relationship with clients, manage finances, meet deadlines, lead a team, stay organized, manage conflict and use creativity to find ways to make the service better.
Regions: All Regions
Essential Functions
Must be able to manage the client and field engineering, exhibiting excellent communication skills as well as securing client confidence in Top Gun Technology to maintain their equipment.
Interface directly with all levels of our client's management and end-user teams.
Will be client-focused and client-driven to deliver the upmost customer service.
Understanding contract Service Level Agreements and ensuring that they are met.
Understanding TGT Inventory Management and ability to facilitate parts management as needed to meet contract SLA.
Experience managing technical projects.
Experience in mitigating service delivery reliability issues.
Tracking service metrics and delivering client Quarterly Business Reviews.
Facilitate the onboarding of new clients leveraging TGT's Transition Management SOPs.
Works with all levels of TGT Engineering to ensure client satisfaction through diligent service delivery management, Critical Situation management, and Root Cause Analysis delivery.
Works with Logistics to assist in the acquisition of parts for sparing and strategic position for our client's contract terms.
Works with Sales to assess the feasibility of client requests while reviewing sales proposals, new contracts, and renewals.
Able to travel to and from client sites nationally as required.
Able to thrive in a team environment where resolutions may require a group effort and end of shift workload turnover is required and seamless to our clients.
Minimum Qualifications:
The desired applicant will have attended some college, business school, or equivalent with 5+ years' experience in the IT industry.
The broad skill set needed for SDMs means that coursework in customer relationship management, project management, and quality control is helpful. Knowing how to use software for business-decision support, supply chain management, and enterprise resource planning are also important, however, not required.
Preferred Qualifications:
Experience with the Maintenance Services business.
Strong oral, written, and interpersonal communication skills to work effectively with internal and external customers.
High level of expertise on enterprise storage hardware as well as a solid understanding of the environments in which they may be deployed.
Experience Managing projects with system installation, hardware replacement procedures, and firmware upgrades.
A background in Customer Support and Service Delivery.
Possess the ability to be persuasive with customers, keeping "customer satisfaction" as a guiding factor.
Interpersonal skills: 
Strong telephone etiquette skills ensure constructive, professional relationships with colleagues and customers. Active listening and written communication follow-up are just as necessary to know how to tactfully communicate service deliverables. A "client first" attitude is inherent in every step an SDM takes.
Working Conditions or Additional requirements:
Service Delivery Managers are required to be part of a team with a 7x24x365 call rotation and able to travel to and from client sites nationally as required.
Compensation & Benefits:
Base Salary
Health, Dental, and Vision
401K
Top Gun Technology is an equal opportunity employer. Authorization to work in the U.S. is a precondition of employment. 
THE TOP GUN DIFFERENCE.
Powered by ServiceNow, Top Gun Technology provides TPM 2.0™ maintenance services that are uniquely designed to deliver the highest quality of infrastructure support for mission critical operations.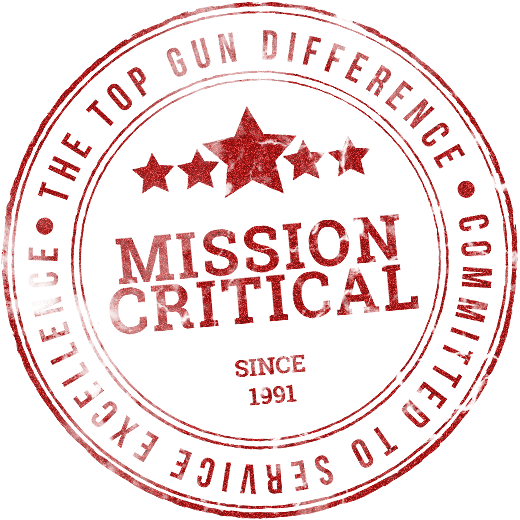 Let's Talk About Your Future
From Engineering to Sales, team members at Top Gun have a unique opportunity to create internal value by making a difference in our clients' long-term business strategy and support of their mission-critical infrastructure.