SALES OPERATIONS ANALYST
The Sales Operations Analyst at Top Gun plays a crucial role in enhancing sales team efficiency through data management, process optimization, and client-focused support. They contribute significantly to sales strategies, data analysis, and operational improvements, driving revenue growth and client satisfaction in a collaborative, cross-functional environment.
OPPORTUNITY
Location: Victor, NY
Sales Operations Analysts are integral to optimizing the efficiency and effectiveness of sales teams. In this role, the analyst is responsible for managing critical sales processes and systems, ensuring data accuracy and integrity, and supporting the sales team in driving revenue growth. They play a pivotal part in maintaining customer transition schedules, handling data validation and cleansing, and resolving data discrepancies.
The primary responsibility of a Sales Operations Analyst is to support the sales team through data-driven insights and efficient process management. By creating and maintaining comprehensive dashboards and reports, the analyst provides essential data analysis that identifies trends, opportunities, and areas for improvement in sales strategies. Their involvement in the development of sales training programs and materials further underscores their role in the team's success. Essential to this position is a detail-oriented approach, strong organizational skills, and the ability to work collaboratively in a cross-functional environment. The success of a Sales Operations Analyst is measured by their contribution to the smooth functioning of the sales department, leading to increased efficiency, enhanced client satisfaction, and ultimately, driving the company's revenue growth.
Top Gun Technology
Top Gun Technology is a global leader in IT data center maintenance and hardware solutions for Fortune 1000 companies that depend on mission critical mainframes, servers, data storage and networking technologies. As an engineering-centric firm, Top Gun provides expert consultation to IT professionals that seek cost savings and service improvements associated with their data center hardware maintenance and related services. Top Gun supports multiple technologies, such as IBM, Dell EMC, HPE, Hitachi Vantara, NetApp, Cisco and Juniper.
Responsibilities and Duties
Collaborate directly with Sales to ensure the accuracy and integrity of customer data by performing data validation and cleansing.
Identify and rectify data discrepancies or inconsistencies before they reach the customer.
Monitor and maintain customer transition schedule.
Support internal or external customer requests in collaboration with Sales and Client Engagement teams to improve customer experience.
Using CRM and other systems, maintain customer records and data integrity.
Collect, analyze, and report on sales data to identify trends, opportunities, and areas for improvement.
Create and maintain customer performance dashboards and reports for the sales team and management.
Collaborate on the development of sales training programs and materials.
Ability to interact with multiple clients or customers regularly.
Ideal Background
1-2 years experience working with data or business processes.
Ability to manage and prioritize multiple projects.
Client-focused, always thinking about how to improve processes for your internal and external customers.
Excellent business acumen and an analytical mind.
Familiarity with CRM systems (e.g., Smartsheet and HubSpot) and sales analytics tools.
Detail-oriented with strong organizational and time management skills.
Ability to work collaboratively in a cross-functional team environment.
A data-driven mindset and self-driven personality, eager to solve challenging problems and tackle ambiguity.
Strong proficiency with Excel.
Knowledge of meeting platforms (e.g., Zoom, Microsoft Teams).
Ideal Candidates Should Naturally Align to Top Gun's Values:
Integrity: We absolutely do what we say.
Expertise: We continually build upon our expertise to drive client satisfaction.
Resolute: We are tenacious in developing and improving our solutions.
Commitment: We are a people-oriented organization that is committed to understanding and meeting the needs of our clients, partners and team.
More Reasons to Join Top Gun Technology:
We are a rapidly growing veteran-owned company with 15 years in business!
We service elite clients, including international companies and federal agencies
We invest in state-of-the-art marketing infrastructure, including digital tools that promote awareness in the marketplace
We take the time to recognize and celebrate each and everyone's contribution to Top Gun's growth!
Compensation:   Base + Bonus        
Top Gun Technology is an equal opportunity employer. Authorization to work in the U.S. is a pre-condition of employment.
THE TOP GUN DIFFERENCE.
Powered by ServiceNow, Top Gun Technology provides TPM 2.0™ maintenance services that are uniquely designed to deliver the highest quality of infrastructure support for mission critical operations.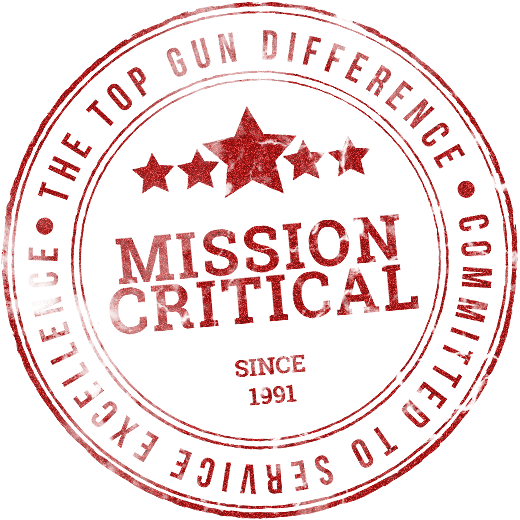 Let's Talk About Your Future
From Engineering to Sales, team members at Top Gun have a unique opportunity to create internal value by making a difference in our clients' long-term business strategy and support of their mission-critical infrastructure.