BUSINESS DEVELOPMENT REPRESENTATIVE
We're looking for a Business Development Representative to join our fast-growing organization. As part of the team, you'll be responsible for following up on new sales leads, researching and identifying prospective clients, organizing meetings between our Account Executives and prospective clients, and providing excellent client service.
OPPORTUNITY
Position Title: Business Development Representative
Position Purpose: The enthusiastic and highly-intuitive candidate hired for this position will be responsible for generating demand for Top Gun Technology's service suite within large and well-known U.S. companies, by executing a variety of industry-leading outbound programs and prospect-warming campaigns. Closely aligned to the company's marketing department, the BDR will conduct focused outbound calling campaigns, campaign follow-up to engaged contacts and drive service demand where possible.
To be successful in this role, applicants should possess strong listening, speaking and writing skills, along with the humility to ask good questions (internally) when subjects are unfamiliar or uncomfortable. In addition, ideal candidates will be quick learners for the value propositions of each service in our service suite, common objections/misconceptions and how best to handle.
If you're highly driven, self-motivated, results-oriented, have any sales (or customer service) experience, and enjoy working in a team environment, we'd like to meet you!
Position Reports to: Executive Vice President, Strategic Initiatives
Primary Responsibilities Include:
Partnering closely with the Marketing team to identify and source net-new opportunities that ultimately convert to new business revenue for Top Gun Technology.
Nurture and qualify warm leads from outbound marketing campaigns by following well-defined and disciplined routines.
Record daily activities and client communications in SalesForce.com (CRM).
Learn to use the company's CRM, SalesForce.com, to find, identify and engage with marketing-selected contacts and, when possible, improve the contact details at each contact record.
Execute daily cold calls and emails (content provided by Marketing) according to defined activity metrics that lead to scheduled prosect meetings for Account Executives.
Provide any requested pre-sales support to Account Executives throughout the introductory stage of the sales cycle.
Build credibility and rapport via phone or email with contacted prospects.
Learn how to anticipate and prepare for potential objections.
Understand how to position and differentiate the value of Top Gun's service solutions.
Demonstrate adaptability and flexibility as part of an ever-growing organization.
Document and report weekly/monthly/quarterly results to management.
Participate on weekly team meetings and easily demonstrate proficiency with all assigned training within requested timelines.
Attributes of Ideal Candidates:
Minimum of one year experience in any customer service role that may include phone work and/or face-to-face service (i.e., retail, hospitality servers, outbound/inbound telemarketing, etc.).
Experience with personal computers, Windows and Microsoft applications, some familiarity with contact databases and their function.
Familiarity with LinkedIn and a pre-existing professional profile.
Intermediate skills with MS Excel, MS Word, MS PowerPoint and MS Outlook.
Good oral and written communication skills.
Natural alignment with company Brand Values:

Integrity: We absolutely do what we say.
Expertise: We continually build upon our expertise to drive client satisfaction.
Resolute: We are tenacious in developing and improving our solutions.
Commitment: We are a people-oriented organization that is committed to understanding and meeting the needs of our clients, partners and team.
About the Company:
Top Gun Technology is a global leader in IT datacenter maintenance and pre-owned hardware solutions for Fortune 1000 companies that depend on mission critical mainframes, servers, storage and networking technologies. As an engineering-centric firm, Top Gun provides expert consultation to IT Operational Managers and IT Procurement professionals that seek cost savings and service improvements associated with their datacenter hardware maintenance and services.  Top Gun supports multiple technologies, such as IBM, Dell EMC, HPE, Hitachi Vantara, NetApp, Cisco and Juniper.
Reasons to Join Top Gun Technology
Competitive salary with bonus potential
Regionally-appropriate benefits and vacation
We are a rapidly growing company with 15 years in business!
We have an impressive list of clients, which include well-known, international companies and federal agencies
Top Gun Technology has deployed a solid suite of sales & marketing tools, SaaS-based applications/tools and strategies and continues to invest in infrastructure to refine and improve the sale/marketing process
Recognized and respected by global IT industry analysts, Gartner & IDC
Access to industry-leading prospecting training, prospecting tools and proven social marketing (primarily LinkedIn for B2B) techniques
THE TOP GUN DIFFERENCE.
Powered by ServiceNow, Top Gun Technology provides TPM 2.0™ maintenance services that are uniquely designed to deliver the highest quality of infrastructure support for mission critical operations.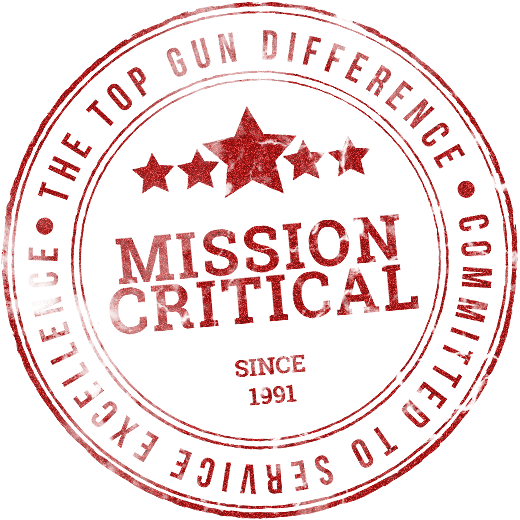 Let's Talk About Your Future
From Engineering to Sales, team members at Top Gun have a unique opportunity to create internal value by making a difference in our clients' long-term business strategy and support of their mission-critical infrastructure.