IBM's FlashSystem 7200 vs. v7000
IBM's new FlashSystem 7200 series draws upon the Storwize Gen 2 and Gen 3 systems by expanding upon the features that made the Storwize popular.  Enhancements include ease of scale-out to over 10 million IOPS with the Clustering capabilities, larger Flash Core Modules (FCMs), new Storage Class Memory (SCM) drives, enhanced AI architecture within the FCMs, increased software-rich functionality of Spectrum Virtualize O/S, optional cloud software, data protection, external virtualization, and management functions.
The new 2076-824 is a desired technology upgrade for many data center managers and storage administrators needing the performance and capacity increases and wanting to stay within the 2076 architecture
Forecasting capacity growth and budgeting the costs to cover the capacity and functionality required can create a lot of headaches. Capacity growth is a top pain point as is managing the fine line between budgeting capex, capacity planning, and the operating costs of storage management.
Does a Clustered Gen 2 or Gen3 624 or 724 system fulfill the capacity growth for another year or two?
Do the existing options in FMCs, SSDs and SAS provide a satisfactory performance level required to service your company's data management needs?
Oftentimes the depreciation/amortization schedule of the existing storage system does not keep up with the shorter and shorter OEM designated life span and book value often exceeds the current resale value of the system.
What's similar?
The Gen 2 and Gen 3 Storwize offer many of the same attributes the 824 does.  Notable differences are performance improvements; drive sizes and the ability to create larger compressed volumes.  1,000,000 IOPS from a Clustered Gen 2 may offer the IOPs required to meet your performance objectives.
The existing FCM sizes and SAS based drives available for the Gen 2 or Gen 3 versus the larger FCMs and NMe Storage Class Memory drives may be adequate to support an organizations growth objectives and the additional 32 TiB size increase of the compressed volumes offered by 8.3.1 may not be a concern.
When should you upgrade?
If a change to the 824 is due to the enrichments offered by a higher level of Specturm OS, you may want to wait to see if there are any OS updates on your Gen 3.  If budget is not a problem, performance and capacity are critical, and Cloud is not in your foreseeable short-term future, then new might be the best solution.
There is always the question of what to do with the existing system.  It could serve as part of a DR solution thereby extending the financial life and service life of the system.
When should you keep the system?
If the decision is keeping the existing 2076 either as a DR system or a production system to eke out a little more use of the system, there are many options available on the pre-owned market to both enhance your existing system to meet capacity needs and save money in terms of both Capex and Opex costs.
The options available to increase performance on existing Gen 2 and Gen 3 systems could involve adding cache, adding a compression accelerator to increase the compression ratio, or adding another controller to create a cluster or expand an existing cluster which will increase IOPS and support additional capacity.
The addition of a cluster enables the system to support increased expansion shelves if capacity is currently at the maximum threshold.  Adding additional expansion shelves with various drive types or FCMs depending on the model will enable you to increase capacity, mix the drives, add a performance tier, and customize the system for its next application.
Top Gun Support
Top Gun IBM storage support services are designed to help you respond to changing demands, from marketplace threats to expanding product & service lines to regulatory mandates. We are here to help extend the life of your storage systems, and maximize your return on investment with better service. Hardware upgrades, if required, also add significant savings in Opex by providing mission-critical support for the system at tremendous cost savings while also giving you peace of mind and the flexibility to upgrade to a higher technology when you are ready.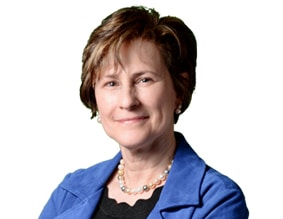 Donna Pizarro
SVP, Storage & Transition Services