CISCO NETWORK MAINTENANCE
Our Cisco Network Maintenance solutions cover your brand's needs. With a focus on IT cost controls, we are working toward removing your most significant costs. Take advantage of improvements in availability, flexibility and efficiency with a Top Gun partnership for your Cisco network hardware.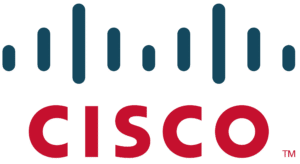 CISCO NETWORKS SUPPORTED
Top Gun is globally recognized as a top performer for Cisco network maintenance and support for business critical Cisco network within the data center. We don't just fix failing equipment; we raise the bar to "Top Gun" status as our company's foundation is built upon the world's best engineering talent, advanced service tools and analytics.  Collectively, we deliver innovative solutions that ensure the highest quality service, delivered consistently across your enterprise.
OUR
L3 ENGINEERS

ARE THE 'TOP GUNS' OF THE

CISCO

NETWORK WORLD
Your success is our top priority.
Our engineers are dedicated to providing specialized solutions customized for your exact needs within today's fast-changing technology landscape.
We begin by examining your Cisco system hardware, operating-environment, hosts, workloads, configuration, performance, and capacity to get a broad and complete picture of the services and solutions you need. This allows us to better understand how we can help you improve, boosting your performance.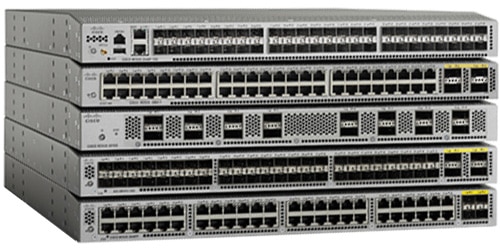 Our experts are qualified to work on Cisco hardware and are highly trained to provide a broad range of specialized services, from selecting the proper equipment for your business demands to advise on downtime prevention.
We will identify any vulnerabilities or existing problems with your equipment and offer the best solutions for preventing potential future hardware failures.
We excel in the entire spectrum of the Cisco portfolio of systems, from legacy Clariion, Celerra, Centera, VNX to XtremIO, Unity, Recoverpoint, Isilon, and the Symmetrix family including the PowerMax platform. We are knowledgeable and familiar with other manufacturer's systems as well, allowing you to have only one point of contact for any maintenance service or equipment needs.
This creates a much simpler and easier partnership to manage, without the pressure and stress involved in working with and managing multiple vendors. Whether it's onsite technical services or remote, our team is on hand to assist no matter the circumstances. We ensure that your business utilizes the most efficient networks, letting you focus on your core objectives and customers, leaving the IT and network operations to us.
WHY
CHOOSE
TOP GUN FOR CISCO NETWORK MAINTENANCE The backbone of our ticketing, incident and asset management field service capabilities. Top Gun L3 technical support engineers are the best in the industry. Our engineer-staffed service network is located throughout North America, providing 24/7 support.
ACCOMMODATING

.

CUSTOMIZED

. TOP LEVEL SUPPORT
Top Gun focuses on business outcomes that leverage our deep technical expertise to help clients achieve more benefits—including enabling employees, improving service levels, and delivering game‑changing economics.
Why clients prefer and keep choosing Top Gun Technologies for their Cisco Network Maintenance needs
Top Gun began as a small ambitious venture in 2007. Today, we understand the business needs and frustrations that come with finding the best Cisco network services. We've been through it and are here with our first-hand expertise to help you through any technical or strategic challenges you might be facing.
How Top Gun Technologies' values align with your overall company mission
We built our company from the ground up upon the values of commitment, integrity, expertise, and being resolute. These values allow us to prioritize your needs and to keep them at the forefront of our vision. We operate with and value transparency and take pride in offering a service with the same quality of work and respect that we would want for ourselves.
Our commitment to performance for Cisco Network Maintenance
Top Gun believes in working toward your goals, rather than just working for you. We take the time to learn who you are — your background, values, and mission — so that we can provide specialized services and solutions to your problems that go beyond the basic installation and fixes related to Cisco network.
Technological systems, like Cisco network, can be complex and confusing. We are built on a culture of communication and teamwork, qualities that are essential to avoid misunderstandings and problems that might occur down the line.
To provide fast and effective support for Cisco network, we've created an easy and user-friendly communication platform. And with only one point of contact for all your Cisco network needs, we are better able to understand your network systems and to provide focused and specialized solutions.
Top Gun is dependable. We are committed to solving your problems and reducing your downtime, allowing you to simply work.
THE TOP GUN DIFFERENCE.
Powered by ServiceNow, Top Gun Technology provides TPM 2.0™ maintenance services that are uniquely designed to deliver the highest quality of infrastructure support for mission critical operations.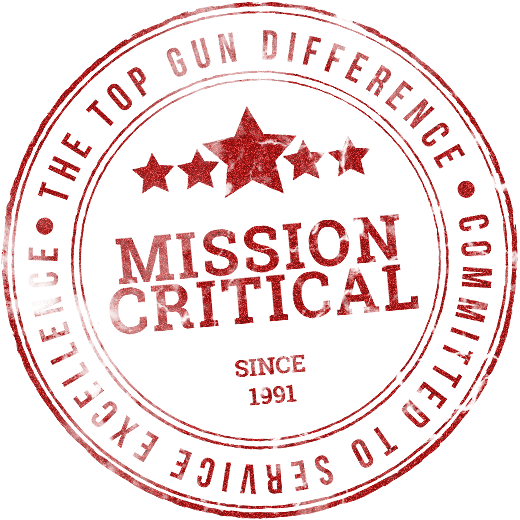 Let's Talk Mission Critical Support
As a Top Gun client, you'll notice a superior level of commitment and personalized support – day or night – from the most experienced technical engineering team in the industry. Proven. Trusted. Reliable