IBM Power S824 Server Technical Specifications
Make sense of massive amounts of data with Top Gun Technology's used IBM Power S824 servers for sale. These servers offer excellent performance at a reasonable price, and they can easily take your existing installation to the next level. Handle data-intensive workloads with IBM's capable POWER8 processors, which are designed to optimize AIX and IBM i workloads. With our used IBM Power S824 servers for sale, you can gain business transaction insights quickly. If your data processing needs change in the future, these machines add simplicity to scaling up.
Options
Power S824
Machine Type
8286-42A
System Package
4U, 19″ rack
Number of Processor Sockets
1 or 2
POWER8 Processor Options GHz # of Cores
3.89 GHz-6,12
4.15 GHz-8.16
3.52 GHz-24
Max Memory (1600 MHz DIMMs)
1 – socket: 1 TB
2 – sockets: 2 TB
PCIe Gen3 slots
7 (1-socket)
11 (2-socket)
Max PCIe Slots: System node plus Gen3 PCIe I/O drawers
1-socket: 17 (5 system unit + 12 drawer)
2-socket: 31 (7 system unit + 24 drawer)
System unit disk/SSD bays with standard or split backplane
12 SFF-3 or 6+6 SFF-3
System unit disk/SSD bays with expanded function backplane
18 SSF-3 plus 8 1.8″ SSD bays
Max EXP24SX/EXP12SX storage drawers
28
Max ESP24SX/EXP12SX disk/SSD
672
Max total system unit+ EXP24SX TB with 1.8TB HDD
1,248 TB w/690 HDD+8 SSD
AIX rPerf Range
120.8 – 421.9
IBM i CPW Range
72,000 – 230,500
Capacity on Demand
N/A
Max Partitions
480
IBM i level
7.1, 7.2, 7.3
AIX level
6.1, 7.1, 7.2
Linux Support
BE: RHEL, SLES
LE: Ubuntu, SLES, RHEL
PowerKVM
N/A
POWERVM
Std
Systems Director Editions (w/VMControl)
Optional
THE TOP GUN DIFFERENCE.
Powered by ServiceNow, Top Gun Technology provides TPM 2.0™ maintenance services that are uniquely designed to deliver the highest quality of infrastructure support for mission critical operations.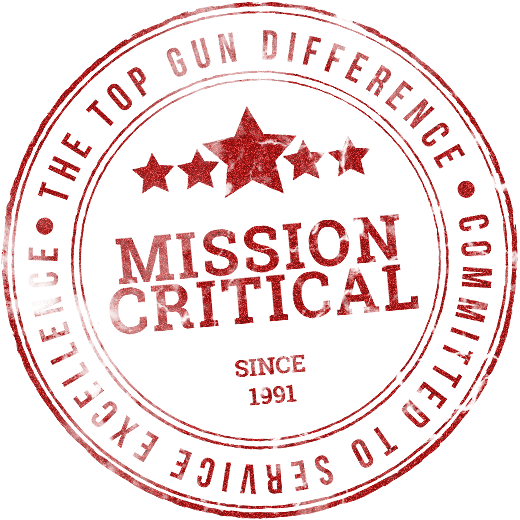 Let's Talk IT Hardware Solutions
Top Gun will provide customized hardware solutions designed to meet your technical and financial requirements for products manufactured by Brocade, Cisco, Dell EMC, Hitachi Vantara, HPE, IBM, Juniper and NetApp.