IBM Power E850C Server Technical Specifications
Run more server applications simultaneously with a used IBM Power E850C from Top Gun Technology. Take advantage of this server's POWER8 processor that's built to handle your most demanding data processing applications reliably. IBM is known for creating hardware that runs reliably for many years, and a refurbished IBM Power E850C is no exception. These servers feature PowerVM Enterprise Edition license entitlement, which makes it easy to get up and running with virtualization. What's more, these servers are ideal for rapid cloud infrastructure deployment.
Options
Power E850C
Machine Type-Model
8408-44E
System Package
4U, 19″ rack
Number of Processor Sockets
1
POWER8 Processor Options GHz # of Cores
3.65 GHz: 24, 36, or 48
3.95 GHz: 20, 30 or 40
4.22 GHz: 16, 24 or 32
Min 8, 10, 12 cores active (25% of max config)
Min-Max Memory (min % active) 1600 MHz DDR3/DDR4 CDIMMs
128 GB- 4 TB (50%)
System node disk/SSD bays
8 SFF (2.5″) + 4 SSD (1.8″)
System node Gen3 PCIe x16 slots
Up to 11 slots: 3 X 8 slots & up to 8 X 16 slots
Max PCI3 Gen3 I/O drws
4 (1 per socket)
Max PCIe slots: System node plus Gen3 PCIe I/O drawers
51
Max EXP24SX/EXP12SX SAS Storage Enclosures
64
Max SAS bays for disk or SSD
1536
Max total system TB w/1.8 TB drives
2,779 TB
AIX rPerf Range
168 – 640
IBM i CPW Range
N/A
Capacity on Demand
CUoD, Elastic, Utility, Trial COD for processor & memory
Power Enterprise Pool with mobile activations
No
Power Integrated Facility for Linux
Yes
Max Partitions
960
IBM i level
N/A
AIX level
6.1, 7.1, 7.2
Linux support
BE: RHEL, SLES
LE: Ubuntu, SLES, RHEL
PowerVM Enterprise
Std
THE TOP GUN DIFFERENCE.
Powered by ServiceNow, Top Gun Technology provides TPM 2.0™ maintenance services that are uniquely designed to deliver the highest quality of infrastructure support for mission critical operations.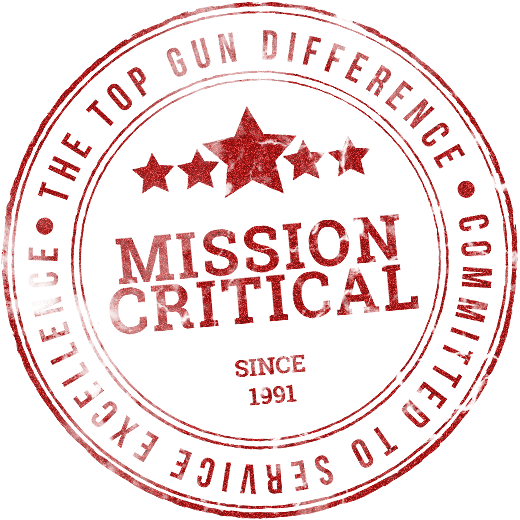 Let's Talk IT Hardware Solutions
Top Gun will provide customized hardware solutions designed to meet your technical and financial requirements for products manufactured by Brocade, Cisco, Dell EMC, Hitachi Vantara, HPE, IBM, Juniper and NetApp.