SENIOR ACCOUNT EXECUTIVE
We are currently seeking a highly experienced and skilled Senior Account Executive. Looking to join an industry leading technology company with unlimited earnings potential? You found us! We are currently seeking highly motivated individuals to be part of our Sales organization as Senior Account Executives.
OPPORTUNITY
In this position, you will have uncapped earnings potential, an extensive portfolio of multiple-vendor products and services and the best technical team in the industry to meet client needs.
Regions: Northeast, Southeast, Southwest and West
Daily Responsibilities:
Contact and develop relationships with potential new clients through cold-calling, leads, and emails
Set up meetings and conference calls with prospects and existing clients and other necessary resources
Identify client needs and provide customized proposal solutions of our company offerings
Utilize Salesforce and additional software to manage activities, opportunities, and reporting
Conduct research and continuously follow up and follow through with all existing clients and prospects
Accountable for full ownership of entire sales cycle through and beyond deliverables
Provide excellent client service to maintain positive business and client relationships
Work with Business Development Associates and other sales staff; effectively communicate with team-members
Maintain territory plan and activities to achieve assigned revenue/gross profit goals
Maintain and grow existing client accounts
Report to Manager (weekly/monthly/quarterly) sales results
Participate in weekly team meetings and various trainings
Compensation & Benefits:
Tremendous earning potential – Monthly Draw with varied commission rates up to 30%
One of a kind company culture
Ongoing Training program
Health, Dental & Vision
401K
Requirements:
Associate's or bachelor's degree preferred, but not required
Prior outside sales and cold calling experience, 2 – 5 years preferred
Personality Type – A positive "Can Do" attitude with self-motivation and persistence; passion for challenges, accomplishments, and winning; driven to grow and learn; hunter mentality, competitive spirit, and accountability
Work Ethic – Stable work history with consistent over achievement; highly dependable and responsive to clients and team members, interact with confidence, adaptability, honesty, and integrity
Sales Ability – Creatively sell consultative solutions to C-Level and below; ability to penetrate and nurture enterprise as well as SMB clients; conviction in representing our reputation of expertise, transparency, and reliability; skillful closer
Coachable – Ability to hear, understand, digest, and apply feedback; a history of learning from mistakes and regular self-improvement activities; willingness to share and learn from successes and failure within the sales team
Problem Solving – Identifies and analyzes problems, generates alternative solutions, takes steps to achieve an ideal outcome; understands when to think outside the box
Sociability – Ability to effectively engage in conversation with prospects and clients; gifted listener and user of leading questions; proficient in creating and presenting customized proposals; knowing how and when to move opportunities towards closure
Join our incredible company culture, where we treat our employees and clients like family. You will be one of those rare people who can say, "I Love My Job!
Top Gun Technology is an equal opportunity employer. Authorization to work in the U.S. is a precondition of employment.
Please submit your resume to: [email protected]
ADDITIONAL OPPORTUNITIES
Top Gun Technology is hiring. Are you looking to join an industry leading technology company with unlimited potential? You found us! We are currently seeking highly motivated individuals to be part of our team.
Available Opportunities
Business Development Associate
THE TOP GUN DIFFERENCE.
Powered by ServiceNow, Top Gun Technology provides maintenance services that are uniquely designed to deliver the highest quality of infrastructure support for mission critical operations.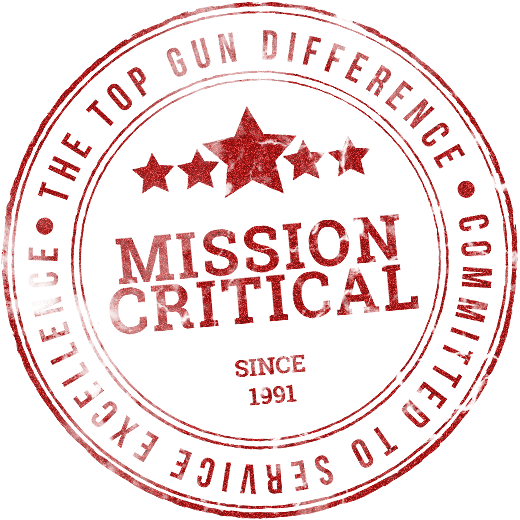 Let's Talk About Your Future
From Engineering to Sales, team members at Top Gun have a unique opportunity to create internal value by making a difference in our clients' long-term business strategy and support of their mission-critical infrastructure.