Uncertain Times Bringing Unforeseen Challenges
The global automotive industry continues to face numerous challenges in 2021 as a result of the COVID-19 pandemic. Even the most resilient infrastructures experienced disruptions due to supply chain interruption, closure of assembly plants, and limited workforce.
Unforeseen fluctuations in processing loads
Limited IBM Mainframe capacity
Budgetary constraints due to economic uncertainty
Backorders, long lead times, and the expense of new IBM hardware
Download the full Case Study to learn more about this clients journey to success.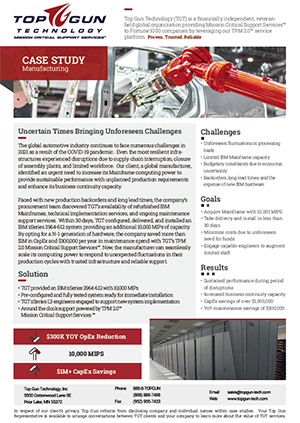 THE TOP GUN DIFFERENCE.
Powered by ServiceNow, Top Gun Technology provides TPM 2.0™ maintenance services that are uniquely designed to deliver the highest quality of infrastructure support for mission critical operations.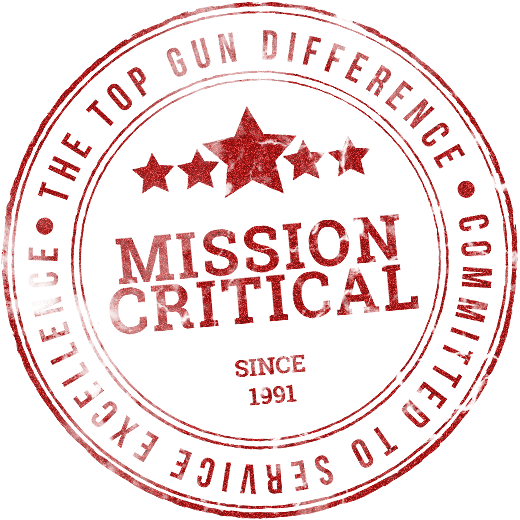 Let's Talk Mission Critical Support
As a Top Gun client, you'll notice a superior level of commitment and personalized support – day or night – from the most experienced technical engineering team in the industry. Proven. Trusted. Reliable