Enabling IT Modernization in Insurance
Insurance companies are racing to adopt Insuretech solutions that will allow them to compete for new consumers, improve efficiency, and enhance customer service. Like most companies in the process of digital transformation, funding Insurtech without cutting back funds from other areas of the business is a common challenge, especially in an industry that is undergoing regulatory pressures to reduce costs for their policyholders.
Increased competition driven by digital consumerization
Finding funds to support digital modernization projects
Gaining technical buy-in to transition away from OEM support
Download the full Case Study to learn more about this clients journey to success.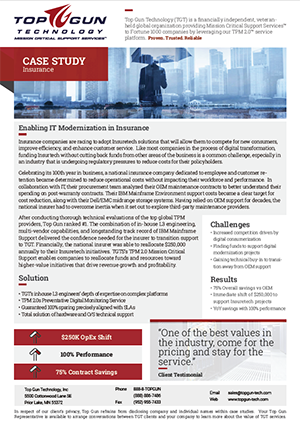 THE TOP GUN DIFFERENCE.
Powered by ServiceNow, Top Gun Technology provides TPM 2.0™ maintenance services that are uniquely designed to deliver the highest quality of infrastructure support for mission critical operations.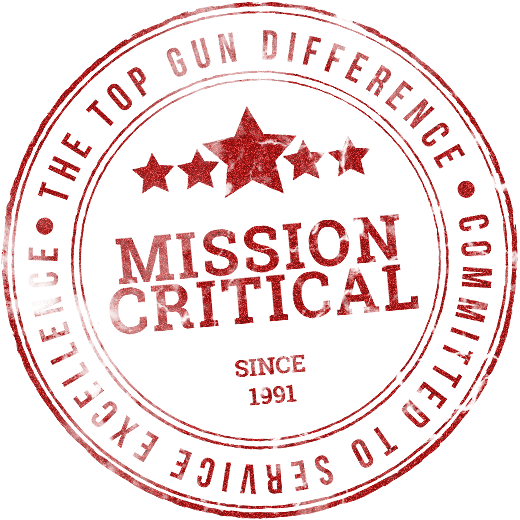 Let's Talk Mission Critical Support
As a Top Gun client, you'll notice a superior level of commitment and personalized support – day or night – from the most experienced technical engineering team in the industry. Proven. Trusted. Reliable