Simplifying Global Maintenance and Support
As a global financial services firm that must deliver an "always-on" platform to their customers, it is critical to provide impeccable performance and availability. As a result of multiple acquisitions, the firm inherited a dispersed infrastructure and an ecosystem of support providers that offered coverage in one geographic area but relied on various layers of backline partners and field technicians as their global support solution.
Over-aggregated service delivery system
Lack of in-country sparing
Costs occurred from misaligned contracts
Inconsistent global service delivery
Download the full Case Study to learn more about this clients journey to success.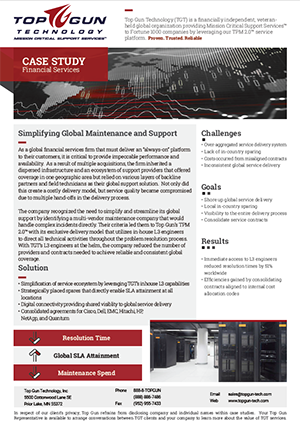 THE TOP GUN DIFFERENCE.
Powered by ServiceNow, Top Gun Technology provides TPM 2.0™ maintenance services that are uniquely designed to deliver the highest quality of infrastructure support for mission critical operations.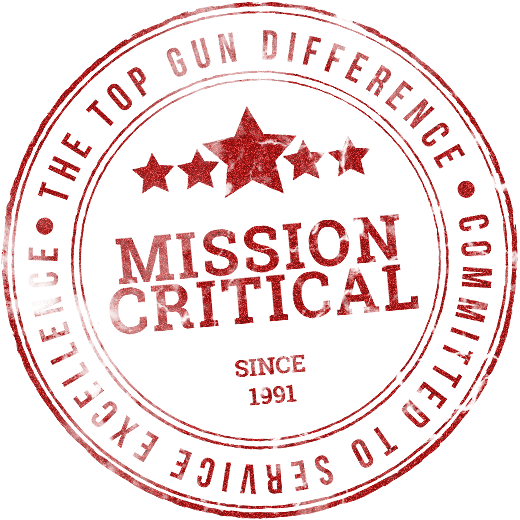 Let's Talk Mission Critical Support
As a Top Gun client, you'll notice a superior level of commitment and personalized support – day or night – from the most experienced technical engineering team in the industry. Proven. Trusted. Reliable