CLIENT ENGAGEMENT MANAGER
Client Engagement Managers are instrumental in cultivating enduring client relationships and overseeing complex accounts. They collaborate closely with clients to provide tailored solutions, ensuring exceptional experiences and fostering client retention and satisfaction.
OPPORTUNITY
Location: Rochester, NY

Client Engagement Managers play a vital role in fostering robust, enduring client relationships. Their responsibilities include managing a collection of intricate accounts and acting as the primary liaison for these clients. Moreover, they support clients with ongoing business matters, contract renewals, adjustments, as well as business and technical assessments to address concerns and provide solutions.
The key responsibility of a Client Engagement Manager is to ensure an exceptional client experience within the organization and its offerings. Collaborating closely with clients, the manager identifies, comprehends, and addresses their unique needs and challenges concerning renewals, modifications, and comprehensive business issue resolution. Success in this position is marked by enhanced client retention and satisfaction, as well as the expansion of new business opportunities among existing clientele.
Top Gun Technology
Top Gun Technology is a global leader in IT data center maintenance and hardware solutions for Fortune 1000 companies that depend on mission critical mainframes, servers, data storage and networking technologies. As an engineering-centric firm, Top Gun provides expert consultation to IT professionals that seek cost savings and service improvements associated with their data center hardware maintenance and related services. Top Gun supports multiple technologies, such as IBM, Dell EMC, HPE, Hitachi Vantara, NetApp, Cisco and Juniper.
Responsibilities and Duties
Creation of Business and Technical Reviews "B&Ts" for all existing TGT contracts
Occasional presentation of B&Ts to client.
Regular client touchpoints utilizing a schedule the Director of Client Engagement prepares to measure and capture the Client Experience (weekly, monthly, quarterly, semi-annual, annual).
Preparing contract renewals following a within an assigned portfolio of accounts.
Prepare contract modifications within an assigned portfolio of accounts.
Serve as primary point of contact within assigned portfolio of accounts to address issues and problems that have a negative impact on the Client Experience.
Identify potential improvements between the Client and TGT, that will increase the Client Experience.
Identify potential upsell or cross-sell opportunities with the account and communicate those potentials to the assigned account manager.
Performance assisting with other high-value work tasks, projects, and sales pursuits will be required.
Ideal Candidates Should Naturally Align to Top Gun's Values:
Integrity: We absolutely do what we say.
Expertise: We continually build upon our expertise to drive client satisfaction.
Resolute: We are tenacious in developing and improving our solutions.
Commitment: We are a people-oriented organization that is committed to understanding and meeting the needs of our clients, partners and team.
More Reasons to Join Top Gun Technology:
We are a rapidly growing veteran-owned company with 15 years in business!
We service elite clients, including international companies and federal agencies
We invest in state-of-the-art marketing infrastructure, including digital tools that promote awareness in the marketplace
We take the time to recognize and celebrate each and everyone's contribution to Top Gun's growth!
Compensation:   Base + Bonus        
Top Gun Technology is an equal opportunity employer. Authorization to work in the U.S. is a pre-condition of employment.
THE TOP GUN DIFFERENCE.
Powered by ServiceNow, Top Gun Technology provides TPM 2.0™ maintenance services that are uniquely designed to deliver the highest quality of infrastructure support for mission critical operations.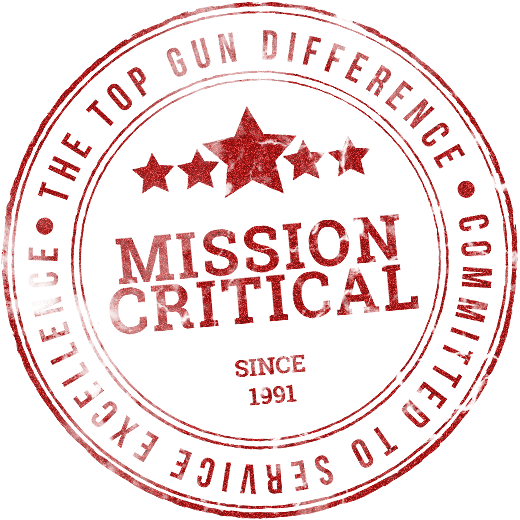 Let's Talk About Your Future
From Engineering to Sales, team members at Top Gun have a unique opportunity to create internal value by making a difference in our clients' long-term business strategy and support of their mission-critical infrastructure.